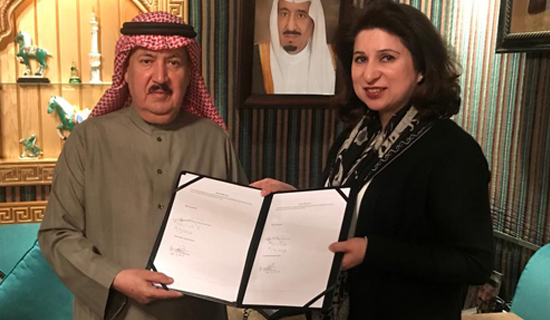 Press Release: Mona Shah & Associates Global Sign an Exclusive Agreement with Saudi Arabia Private Family Office of HRH Prince Metab Bin Thunyan Al Saud
Mona Shah & Associates Global (MSA Global) have entered into a collaborative business agreement with the Private Family Office of His Royal Highness Prince Metab Bin Thunyan Al Saud along with his son HRH Prince Abdul Aziz Bin Metab Bin Thunyan Al Saud. To commemorate this agreement, the Prince held a distinguished signing ceremony in Riyadh befitting this significant occasion.
MSA Global is thrilled to be chosen as an exclusive partner for elite immigration advisory services in Saudi Arabia. The collaboration will focus on offering US immigration, global residence & citizenship by investment and other investment solutions to prospects in Saudi Arabia, allowing them to diversify their business interests and investments in the United States, amongst other places.
MSA Global's Saudi Arabia presence aims to further the ambitious Vision 2030 priorities of boosting innovation and global linkages for Saudi Arabia's business sectors, offering opportunities for residence and citizenship programs as tools for investor growth and further diversification into new territories, as well as for families to explore US relocation whilst children study at some of the world's most prestigious U.S. universities and schools.
Mona Shah & Associates Global (MSA Global), recognized industry leaders in EB-5 investments, pride themselves on their diverse reach into new emerging markets coupled with industry-leading best practices. We regard this collaboration as a monumental step forward in serving the needs of a country with the largest economy and investment prospects in the Middle East, and which further boasts a formidable number of skilled professionals in the region.