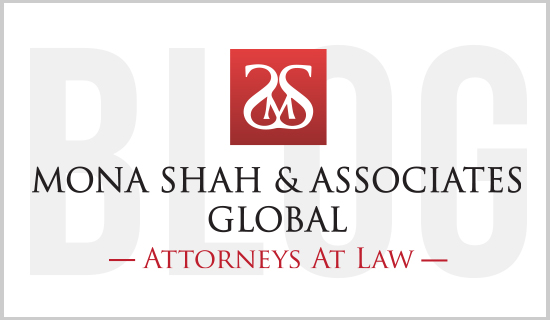 S. 1501 Calls for Regional Centers to Be Directly Monitored, Regulated and Inspected for Compliance with Securities and Exchange Commission's ("SEC") Rules and Regulations
By Omar Hakim, Esq.
Last week the Senate Judiciary Committee Chairman Charles Grassley and Ranking Member Patrick Leahy co-sponsored S. 1501 that would make sweeping changes to EB-5 law in the reauthorization the Regional Center Pilot Program. Our team is committed to keeping you up to date on the rapidly changing landscape in the EB-5 world.
As we wrote last week, there is language in the bill that could possibly change the interpretation of SEC law. But of more immediate concern, there are several provisions that would drastically affect the enforcement of SEC law and the supervision of regional centers to ensure compliance with SEC law. The wisdom of changing securities law through this bill is questionable and is likely to have unintended consequences, but you should be knowledgeable of and prepared for these changes if they do occur.
The bill requires that Regional Centers maintain extensive record-keeping, certifications, and policies and procedures regarding compliance with securities laws and that Regional Centers turn these records over to the SEC on demand. Some of these requirements include the following:
Providing to USCIS "the name and contact information of any person that has received or the commercial enterprise knows will receive any fees or transaction-based compensation in connection with the investment, and a description of the services performed or to be performed by such person which entitle them to the fees or transaction-based compensation"

Providing to USCIS "a description of the policies and procedures reasonably designed to ensure that the commercial enterprise, its agents, employees, and attorneys, and any persons in active concert or participation with the commercial enterprise, comply with the securities laws of the United States."

Providing to USCIS an annual "certification that the commercial enterprise and its agents, employees, and attorneys, and any persons in active concert or participation with the commercial enterprise, are in compliance with the securities laws of the United States"

Self-reporting all violations of securities laws by the Regional Center or any party associated with the Regional Center, providing a description of actions taken to remedy the noncompliance and certifying that the Regional Center is currently in compliance with securities laws.

Monitoring, supervising, and maintaining records, data and information on all offers, purchases and sales of securities to investors (and any advice provided to investors relating thereto) for a period of 5 years. These records must be turned over to the SEC and/or Department of Homeland Security on request.
In addition, the Department of Homeland Security will be collecting an annual $20,000 fee from each Regional Center that will fund on-site inspections to ensure compliance with all of these requirements. Penalties for violating these requirements are severe and can include significant fines, suspension of a Regional Center from the EB-5 program, permanently barring individuals associated with the Regional Center from the EB-5 program, and termination of Regional Center status.
These regulations would be effective immediately upon renewal of the Regional Center Program on September 30, 2015. Therefore, it is imperative that every Regional Center be aware of these regulations, and SEC rules and regulations generally, and start making preparations to ensure compliance.
About the Author:
Omar Hakim, Esq. is an attorney at Mona Shah & Associates in New York City. The firm is an established source for EB-5, assisting numerous Regional Centers/EB-5 Projects and Investors in navigating this complex, nuanced and constantly changing area of immigration law. Omar offers clients years of experience in corporate finance, the financial regulatory system, securities matters and in general corporate governance matters. Additionally, he is able to draw on his experiences at major federal regulatory agencies and bodies, which includes work at the SEC, the United States House of Representatives Committee on Financial Services, and the CFTC. He earned his J.D. at the University of Virginia; his Master of Laws in Securities and Financial Regulation at the Georgetown University Law Center; and his B.A. in Economics at Georgetown University.