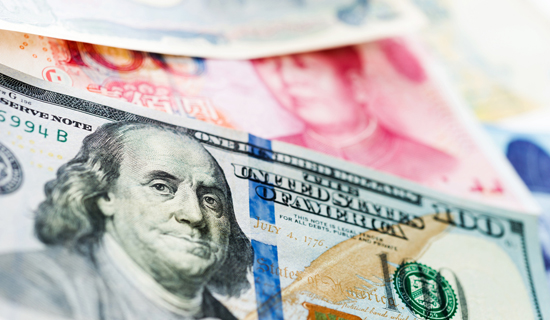 E-2: The Alternative Investment Visa
by Mona Shah, Esq.
The United States has long been a popular destination for parking money. The rich often feel safer investing their money in the U.S. rather than some other location perceived as less-certain. However, international families increasingly attracted to the stability of the U.S. have considered against filing for permanent residence as this would entail being taxed on their world-wide income. As a result, the E-2 Investment visa has become increasingly popular as an alternative to EB-5.
Expenditures by foreign direct investors to acquire, establish, or expand U.S. businesses totaled $420.7 billion in 2015, an increase of 68 percent from 2014, when expenditures were $250.6 billion. In 2015, most of the expenditures were to acquire existing businesses. In 2015, expenditures for acquisitions were $408.1 billion. Expenditures to establish new U.S. businesses were $11.2 billion, and expenditures to expand existing foreign-owned businesses were $1.4 billion. Planned total expenditures, which include both actual and planned future expenditures, totaled $439.2 billion.[1] E-2 visas have been very popular with UK businesses. In fact, the United Kingdom has traditionally been one of the largest contributors to foreign direct investments in the United States, contributing $41.9 billion in 2015. [2]
What is an E-2 Visa?
An E-2 is a temporary and non-immigrant visa based on a reciprocal commercial treaty between the United States and the individual's country of nationality. It allows a citizen of an E-2 treaty country to be admitted to the U.S. if he or she is coming "to develop and direct the operations of an enterprise in which the applicant has invested a substantial amount of capital."[3] E-2 investors may be accompanied or followed by spouses and unmarried children who are under 21 years of age. Spouses of E-2 workers may also apply for work authorization. To qualify for E-2 classification, the treaty investor must[4]:
Be a national of a country with which the United States maintains a treaty of commerce and navigation (even if his or her birthplace is elsewhere)
Have invested, or be actively in the process of investing, a substantial amount of capital in a bona fide enterprise in the United States
Be seeking to enter the United States solely to develop and direct the investment enterprise. This is established by showing at least 51% ownership of the enterprise or possession of operational control through a managerial position or other corporate device[5].
What is the cost involved for an E-2 visa?
There is no minimum investment amount for E-2. The law simply states that the investor must invest, "a substantial amount of capital" in relation to the business. What this really means is that the amount invested depends upon the business or project. One crucial factor for the E-2 visa is the substantiality of the investment. $350,000 may be substantial for a small grocery store but definitely not enough for a large manufacturing plant. Additionally, the treaty investor must show that the investment will not become a marginal enterprise. A marginal enterprise is an enterprise that does not have the present or future capacity to generate more than enough income to provide a minimal living for the treaty investor and his or her family. A business that does not have the capacity to generate such income, but that has a present or future capacity to make a significant economic contribution is not a marginal enterprise.
How long can I remain in the US on an E-2 visa?
One of the advantages of an E-2 visa is that there is no time limitation. An investor can remain in the US on an E-2 visa for as long as the business is operational. The visa can be approved as quickly as three weeks. Usually the visa is approved in increments of 2 years. One disadvantage, however, is that any dependent child will not be included after he or she has reached 21.
E2 visa holders do not have to live in the US any particular amount of time and may arrange their affairs so they are not subject to worldwide taxation. While in the U.S., however, the treaty investor is restricted to working only for the self-owned business that acted as the E-2 visa sponsor. This does not preclude additional businesses. The spouse, but not children, may apply for a work permit.
E-2 to EB-5 Transition
An E-2 visa does not automatically transition into EB-5. To petition for a permanent green card under EB-5, the investor must have invested the requisite capital amount, depending upon the location of the business, and have created (or be able to create) the required 10 full time jobs. What is important is that there is no minimum time requirement for an investor to stay in E-2 status and that the E-2 capital investment may be counted towards the EB-5 requirement.
Additionally, the entire investment must meet the EB-5 source of funds requirement, which standard is more extensive than the source of funds requirement for E-2 Visas. Not every business is suitable for the EB-5 transition. Certain businesses work very well, such as a hotel or transportation.
In Conclusion:
As foreign direct investment continues to grow in the United States, E-2 visas increase in popularity. The E-2 visas have been called the next best thing to U.S. permanent residence, as it is possible to obtain through self-employment and comes with an unlimited number of extensions. There are no annual limits on the number of E-2 visas that can be issued to qualified applicants.
[1] https://www.bea.gov/newsreleases/international/fdi/fdinewsrelease.htm
[2] Source: Bureau of Economic Analysis(OFII 2015 Report)
[3] 9 FAM 402.9 Treaty Traders, Investors, And Specialty Occupations – E Visas
https://fam.state.gov/fam/09FAM/09FAM040209.html
[4] https://www.uscis.gov/working-united-states/temporary-workers/e-2-treaty-investors