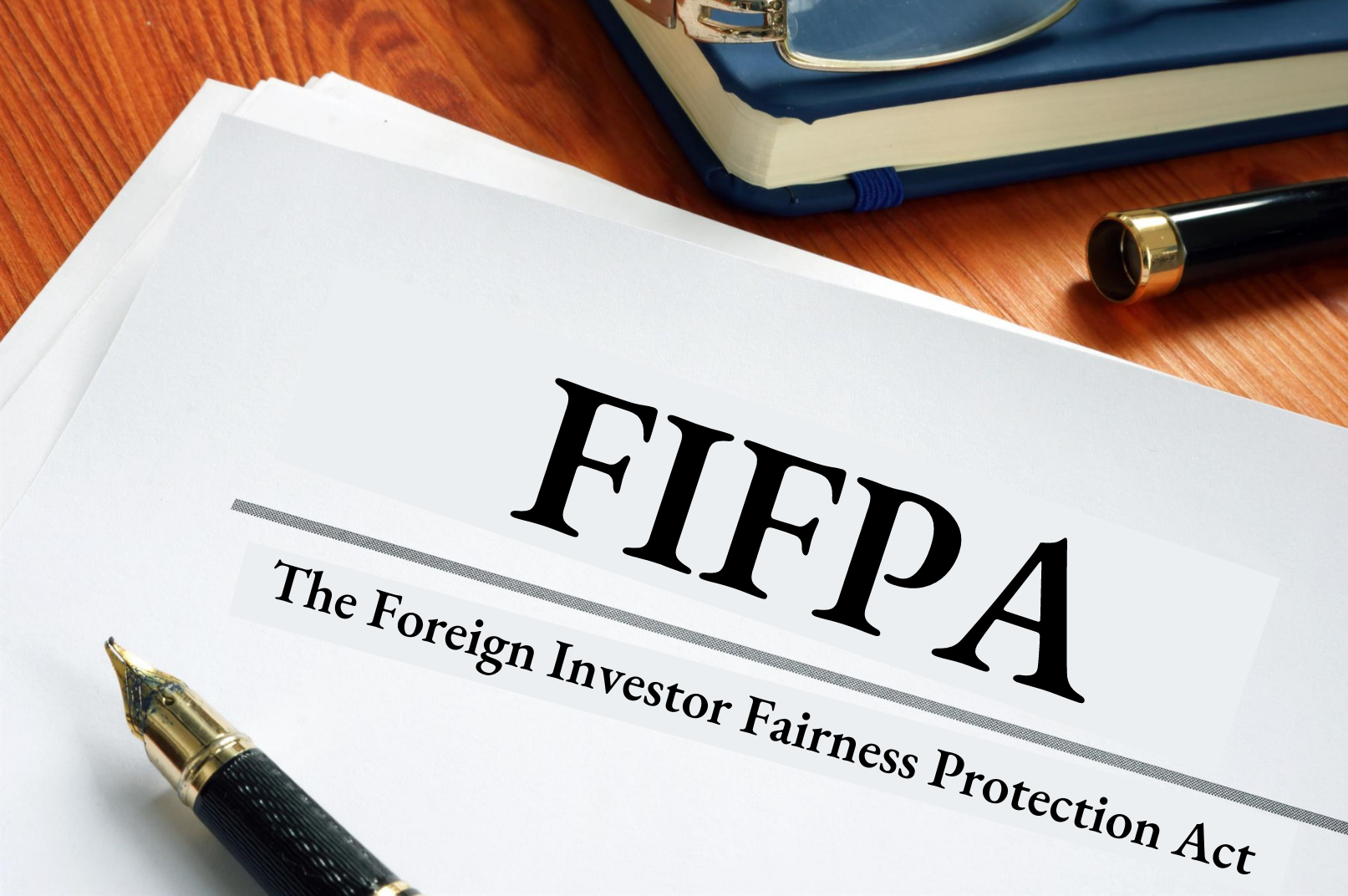 The Foreign Investor Fairness Protection Act: Security for EB-5 Investors
BY: Sarah Salarano & Kyra Aviles
The Foreign Investor Fairness Protection Act (FIFPA) is a welcome proposal.
FIFPA proposes to "ensure that foreign investors who risk their capital to create jobs for American workers under the EB-5 Program, including temporary legislation, be protected from the expiration of any relevant legislation that occurs after they invest."1 In other words, the proposal essentially grandfathers investors' petitions to the current EB-5 legislation at the time of their application – meaning once a foreign investor files their initial immigration petition, such investment is still eligible despite potential temporary legislative changes to the program that may come thereafter.
FIFPA clarifies that in adjudicating initial petitions, AOS, immigrant visa applications, or petitions to remove conditions, the standards that will apply are those that were in effect at the time the initial immigration petition was filed.
Why is FIFPA necessary?
The EB-5 Program has seen a number of alterations since its inception in 1990. There has been an ongoing cycle of expiration and subsequent reauthorization of several temporary EB-5 programs, most recently, the EB-5 Regional Center Program expired in June 2021 (this particular program has lapsed 30+ times in its history alone.)2 Such changes prevent the use of expired provisions for new investors. In some cases, expirations to these temporary programs eliminate the basis for completion of the often lengthy, multi-step immigration process already committed by foreign nationals who have made at-risk investments. This disadvantages foreign nationals who rely on the temporary legislation when making a substantial risky investment to benefit the American economy, while also giving rise to potential confusion if Congress otherwise changes the rules of eligibility after the foreign national invests.
FIFPA would not only protect existing EB-5 stakeholders from retroactive effects that could damage their chances at a successful investment, but also gives confidence to future investors who are more likely to invest in EB-5 if they are assured that political turbulence in Congress will not affect the outcome of their immigration process.
Support for FIFPA
FIFPA has gained support from several notable EB-5 organizations and figures, such as IIUSA and EB-5 Investor Coalition. Aaron Grau, Executive Director of IIUSA, said: "It is crucial to the integrity of the EB-5 Program that the interest of immigrant investors is at the forefront of all legislation. FIFPA provides investors with the security of knowing that any future changes to the Program will not alter their immigration petitions."
Meanwhile, Sam Udani, founder and publisher of ILW Immigration Daily, recently joined us on our podcast where he voiced his support for the proposal and said, "Tens of billions, perhaps hundreds of billions of dollars of decision will be based upon this kind of lapse for what is, from Congress' point of view, a very small technicality. That's why I suspect that FIFPA will eventually make it into the Immigration and Nationality Act."
AIIA has been working to garner Congressional awareness and support for FIFPA, and have spoken to the following Congressional offices regarding the legislation (as of August 20, 2021):
Chuck Grassley (R-IA)
Pat Toomey (R-PA)
Alex Padilla (D-CA)
Dick Durbin (D-IL)
Kirsten Gillibrand (D-NY)
Rajvir Batra, Policy Director of AIIA, contributes: "The Foreign Investor Fairness Protect Act is a common-sense, one page piece of legislation that will protect the immigration process of all existing EB-5 investors from the present or any future lapse of the Regional Center program. AIIA firmly believes that the EB-5 industry will only thrive if it does right by existing investors. Enactment of FIFPA will also set a crucial precedent for immigration law in general – changes in the law should not adversely affect immigrants retroactively. We look forward to working with the various stakeholders in the EB-5 industry to achieve this goal."
We support FIFPA and the protection this act would provide foreign investors as they navigate the complicated and ever-changing EB-5 immigration process. We urge members of Congress to propose, sponsor, and enact this legislation.
Read the full FIFPA text below:
Foreign-Investor-Fairness-Protection-Act-of-2021-FIFPA

---
About the Authors
Sarah Salarano is a paralegal at Mona Shah & Associates Global. She graduated from Emory University in December 2020 with a degree in Political Science and English.
Kyra Aviles is a paralegal at Mona Shah & Associates Global. She graduated from Oberlin College in May 2021 with a degree in Political Science and Law & Society.