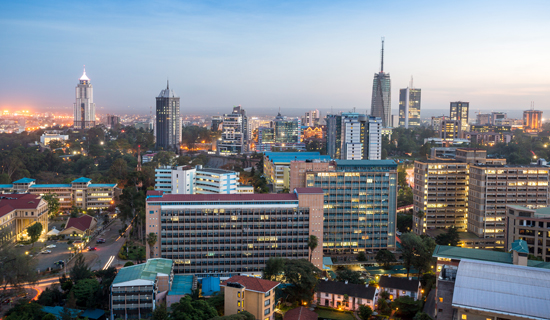 Africa: The New Investor Frontier?
by Rebecca S. Singh, Esq. and Brian O. Idehen, Esq.
The African investor market is an active, sophisticated, and blossoming one. Now, more than ever, African investors have become players in the development both within the continent and with outward Foreign Direct Investments (FDIs) primarily in Europe and North America. While there are no shortage of locations and industries available to the African investor, there is a clear preference by these investors for the United States. The U.S. has rapidly developed into the primary location chosen by Africans for investing (and emigrating).
Travel within Africa has been historically difficult for Africans, and has led to a decrease in economic opportunities for Africans within the continent. With an eye on alleviating these issues, the African Union (AU) announced last year its plans for a singular passport offered to residents of each of the 54-member countries, which will provide visa-free travel throughout the continent. This plan will allow for greater flow of commerce and business opportunities within the country. The passport however has yet to become available, and the AU is still unable to provide a solid timeline for when applications and the subsequent implementation of the visa-free travel would be taking place. Further threatening to delay these plans are the individual countries in Africa already expressing some reluctance to lower their borders to all residents. Nigerians (residents of Africa's most populous country, with the largest economy based off World GDP) for example, must go through a very rigorous and arduous visa process to enter South Africa as a visitor, businessperson, or otherwise. As a result of these difficulties, African investors have actively sought opportunities in Europe and North America. However, as numbers for African investors and immigrants in other parts of the world, such as the U.K have begun to dwindle, the numbers in the United States has continued to swell.
As reported in 2016, from 2012 – 2014, African FDIs accounted for €3 billion of the money invested into the U.K. This amount included those Africans who applied for the Tier 1 investment visa in the U.K. In 2015, however, the threshold for investments via the Tier 1 investment visa spiked from €1 million to €2 million, and as a result, applications have plummeted by 82%.[1] In fact, out of the major African nations whose citizens immigrated to the U.K., only South African immigration increased to the U.K. during that time by 7%.[2] Nigerian immigration went down 25% and is down 16% year to date, and Egyptian immigration went down by 6%.[3] Instead of investing such a large amount into the U.K. investment visa program, many Africans began to invest into the EB-5 program instead. During the same time period, the U.S. reported a spike in both EB-5 visas issued to residents of African countries, and overall immigrant visas issued to Africa. In 2014, Nigerians accounted for 37 of the 89 EB-5 visas issued, Egyptians 21 and South Africans 13, by 2016, the total for the continent increased to 110, with Nigerians, Egyptians and South Africans accounting for 38, 48 and 22 visas issued respectively.[4]
The above stats display that the prudent African investor has increased their focus to the United States. South Africa and Nigeria are both represented on lists of the top emerging markets in the world. Since they also represent a large percentage of Africa's population and GDP[5], following the trend of where Nigerians and South Africans place their money should serve as a blueprint for other countries on the continent. In 2011, South Africa was added to the list of fastest growing economies and emerging markets, along with Brazil, Russia, India and China, previously referred to as BRIC. BRICS (the acronym now including South Africa), are expected to be amongst the strongest economies in the world by 2050. Later that year, Mexico, Indonesia, Nigeria and Turkey (collectively known as MINT), were tabbed as the "next emerging markets", also expected to be amongst the top 10 economies by 2050. With the increase capital in these economies, there continues to be opportunities for Africans to be active players in the global market.
Investing in the U.S. through the EB-5 program is advantageous for many reasons. First, the spouse and children of the investor under the age of 21 will also be eligible for a green card as a result of the investment. This carries some appeal for Africans as many Africans have emigrated to the U.S. for their children's education. Children petitioned for under the EB-5 program would be able to attend university as a permanent resident, qualifying for lower school fees. Second, unlike Mainland China, there is currently no backlog for African nationals to obtain the green card once the petition is approved. Lastly, the current threshold amount is lower than the UK Tier 1 investor's visa, and the maximum number of applications approved is much higher than the Canadian Immigrant Investor Program. Further, the EB-5 program approves 10,000 applicants a year, maximum. By contrast, the Canadian Immigrant Investor Program only approves 570 applicants a year.
For the African immigrant, America also carries with it the alluring promise of a better life as many African countries still suffer from unstable economies and governmental instabilities. Lack of a solid infrastructure still plague many countries in the world's second most populous continent, and if an opportunity presents itself for Africans to seek a better life overseas, they will usually take it. The below chart represents overall immigration numbers to African residents over the past three years. Increasingly, citizens from countries in West and East Africa alike are seeking out opportunities in the United States.
| | | | |
| --- | --- | --- | --- |
| | 2014 Immigrant visas issued | 2015 Immigrant visas issued | 2016 Immigrant visas issued |
| Nigeria | 1,653 | 2,031 | 2,702 |
| Ethiopia | 1,351 | 1,569 | 2.082 |
| Egypt | 1.116 | 953 | 1,179 |
| Ghana | 846 | 930 | 1,253 |
Table Courtesy of the U.S. Department of State Report of the Visa Office: 2014, 2015, 2016.
The AU still retains their projection of 2063 as the target date for a "border free Africa".[6] While this will undoubtedly help create wealth and opportunity within the continent, Africans cannot be expected to wait idly for 46 years while prudent investment opportunities are being created every day. Instead, Africans should and will continue to take full advantage of the Foreign Direct Investments opportunities presented at the moment, which include those offered in the United States.
[1] National Statistics Summary, Gov.UK, https://www.gov.uk/government/publications/immigration-statistics-october-to-december-2016/summary.
[2] Office for National Statistics: Migration Statistics Quarterly Report, https://www.ons.gov.uk/peoplepopulationandcommunity/populationandmigration/internationalmigration/bulletins/migrationstatisticsquarterlyreport/may2017.
[3] Id.
[4] U.S. Department of State: U.S. Visas, https://travel.state.gov/content/visas/en/law-and-policy/statistics.html.
[5] Organization For International Investment: Global Investment Grows America's Economy, http://ofii.org/sites/default/files/Foreign%20Direct%20Investment%20in%20the%20United%20States%202016%20Report.pdf.
[6] http://www.un.org/en/africa/osaa/pdf/au/agenda2063.pdf.