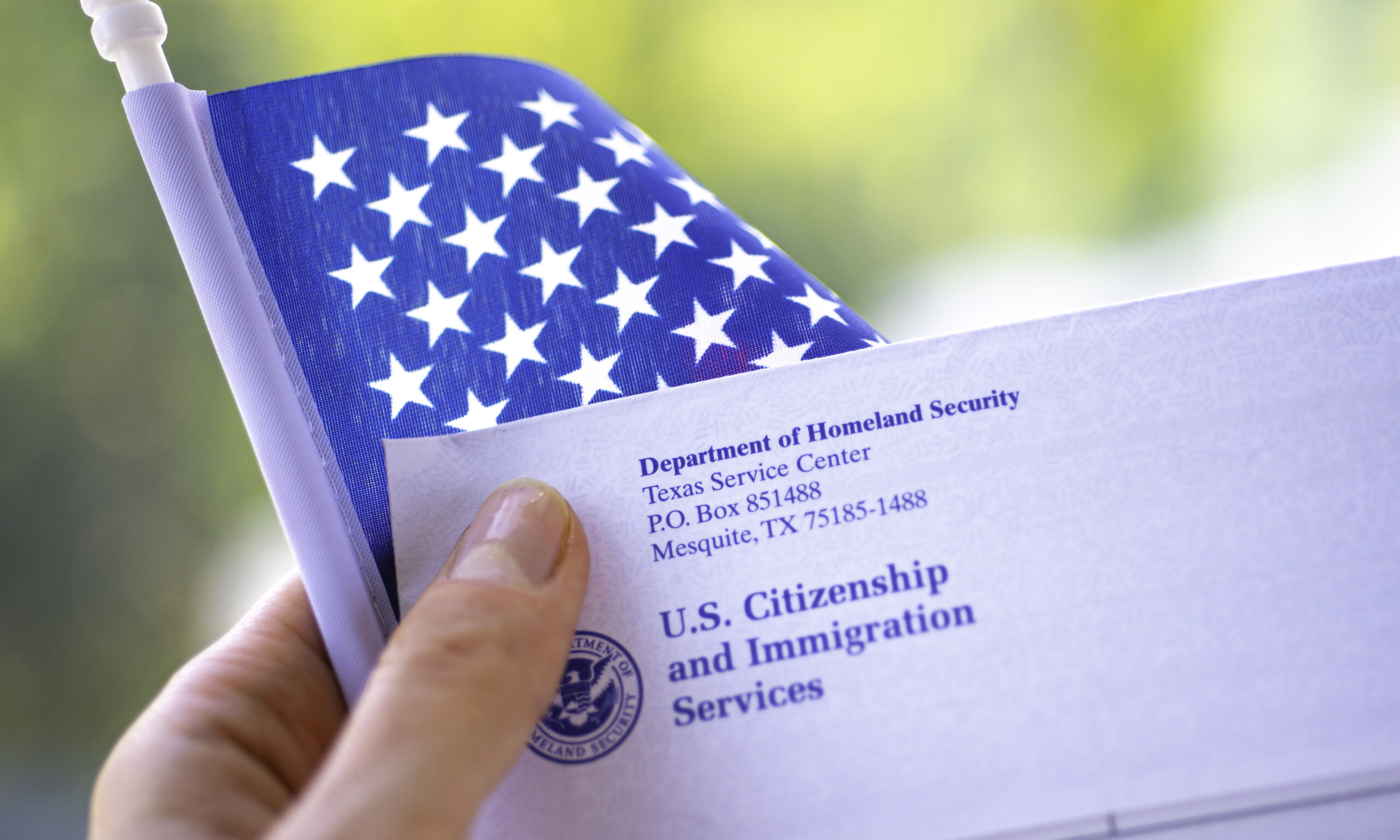 Attorney Ur Jaddou Confirmed as USCIS Director, Promises to Address EB-5 Visa Backlog
BY: Sarah Salarano
Last week, the Senate voted to confirm President Biden's nominee for USCIS, attorney Ur Jadddou, making her the first woman to head the agency. Ms. Jaddou previously served as the USCIS Chief Counsel under the Obama Administration and has over twenty years of immigration policy experience.
Celebrating her confirmation, Ms. Jaddou acknowledged her own immigrant background and said, "As a proud American and a daughter of immigrants, I am deeply humbled and honored to return to USCIS as director…USCIS embodies America's welcoming spirit as a land of opportunity for all and a place where possibilities are realized."i
The Senate voted 47-34, largely along party lines, to confirm her nomination.ii
Ms. Jaddou's confirmation gives hope to the EB-5 community, as she has long promised to tackle USCIS's extensive visa backlog and processing times. In the past year, visa application backlogs at U.S. Embassies and Consulates have increased more than six times, rising from 75,000 in January 2020 to 473,000 in February 2021.iii E-visa applications have been particularly impacted, with less than 50% of E-visa applications issued between March 2020 and February 2021.iv The recent Regional Center Program expiration has only inflated the growing backlog, as halted interviews means that "EB-5 is on track to lose many thousands of visas this year, with that visa loss along with the National Visa Center delay adding significantly to expected EB-5 wait times,"v writes Suzanne Lazicki of Lucid Professional Writing, LLC. Michael J. Freestone, partner at Tully Rinckey PLLC, concurs: "I think the RC cases being held in abeyance will add another complexity to the numbers but we can safely assume a visa processing backlog of 12K to 15K for the embassies."vi
While Ms. Jaddou has yet to announce any specific policy plans, she looks forward to collaborating with Congress regarding the President's budget for Fiscal Year 2022, which requests $345 million for USCIS. Ms. Jaddou says this money will help USCIS "stabilize its finances, reduce its current backlog, and meet its other duties as the agency responsible for appropriately administering a functioning legal immigration processing system."vii
Senate Judiciary Chairman Richard Durbin (D-IL) applauded Ms. Jaddou's confirmation, calling her "the most qualified person ever to be nominated for this job." Senator Durbin also reflected on the positive new direction the agency is headed toward and how it will improve upon the past. "After four years of neglect and mismanagement under the Trump administration, USCIS is in dire need of leadership," he said. "Today, the Senate has an opportunity to provide that agency with that leadership by confirming Ur Jaddou as USCIS director."viii
---
About the Author
Sarah Salarano is a Paralegal at Mona Shah & Associates Global. She graduated in December 2020 from Emory University with a degree in Political Science and English.
---
i) https://www.uscis.gov/news/news-releases/statement-from-ur-m-jaddou-as-new-director-of-us-citizenship-and-immigration-services
ii) https://www.rollcall.com/2021/07/30/ur-jaddou-confirmed-as-immigration-agency-director/
iii) https://www.eb5investors.com/blog/eb5-consular-processing-delay
iv) https://thinkimmigration.org/blog/2021/05/25/america-closed-for-immigration-the-covid-19-visa-backlog/
v) https://www.eb5investors.com/blog/eb5-visa-backlog-wait-times-report
vi) https://www.eb5investors.com/blog/eb5-visa-backlog-wait-times-report
vii) https://www.judiciary.senate.gov/imo/media/doc/Jaddou%20Responses.pdf
viii) https://www.rollcall.com/2021/07/30/ur-jaddou-confirmed-as-immigration-agency-director/