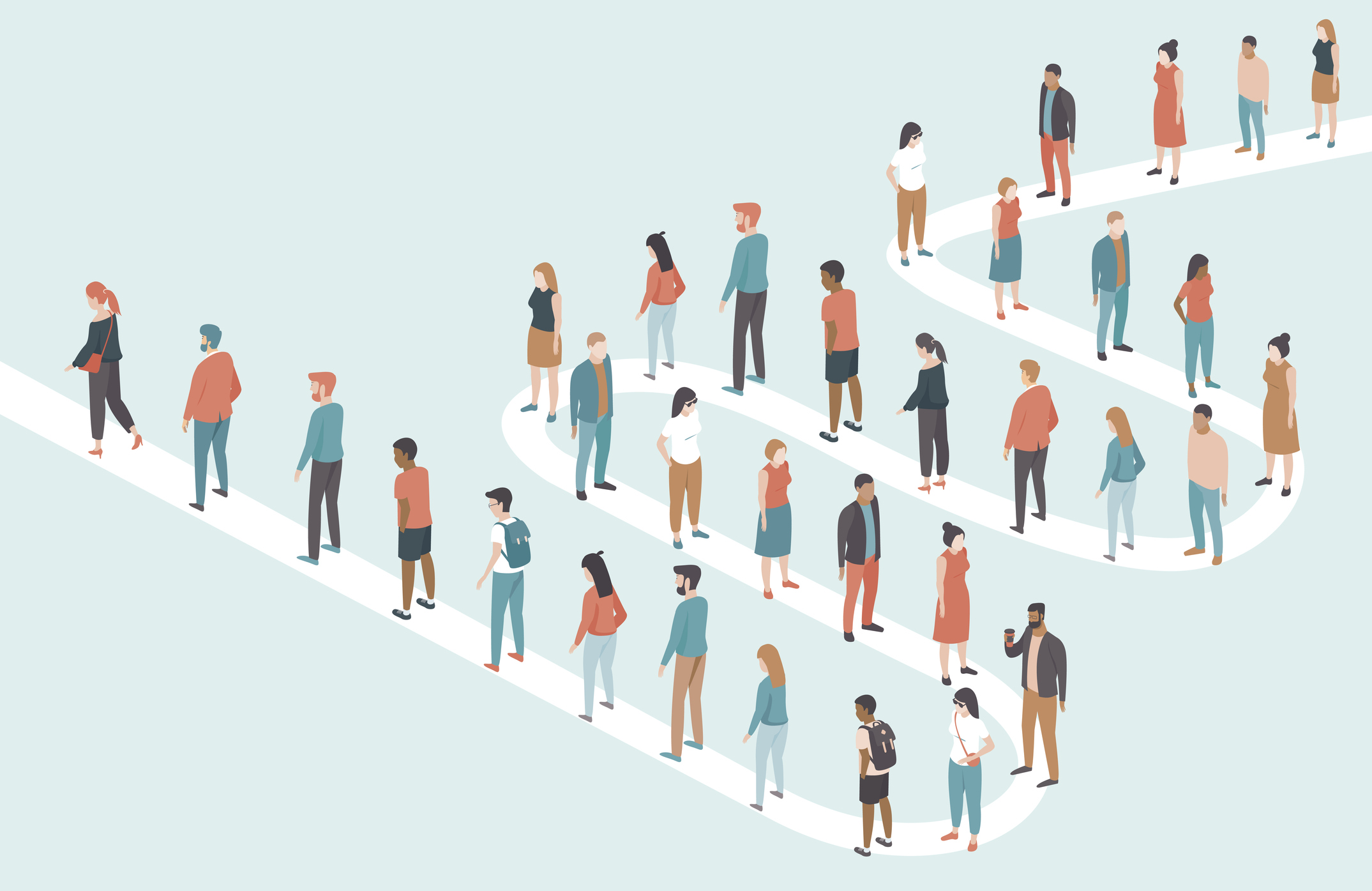 Don't Hold Your Breath: New DOS Numbers Push Indian EB-5 Applicants Towards New RIA Categories 
By Rebecca S. Singh, Esq. and Aaron Muller
It should come as no surprise that this month's Visa Bulletin announced a further retrogression of applicants born in India, adding further complications to the world of EB-5.
Backlog of applicants from certain countries has already been a long-standing issue plaguing the industry. However, much of this could previously be blamed on the seemingly unavoidable slow march of the immigration process; wait times are long for everyone, and the high number of Indian applicants means that there is even more for USCIS to sift through. Charles Oppenheim, back in April 2022, estimated that over 7,400 Indian applicants are in the que for EB-5 visas as of November 2021, and that this would create an inevitable backlog.
Before we explore this new development, it is worth it to note that USCIS has recently agreed to stop charging biometric fees for form I-526E. This comes beneath the looming threat of general fee increases that many say are exorbitant, as well as a mandatory contribution to the EB-5 Integrity Fund. USCIS did add that Petitioners do not need to contact USCIS to receive their refund! 
The Retrogression 
In their March Visa Bulletin, DOS announced that Indian applicants for unreserved visas will now be facing a 16-month retrogression, a choice that could have dire consequences for applicants and their families. By stating "Unreserved Visas," USCIS is referring to the category outside of the three new categories created by RIA. The announcement came in conjunction with a chart reflecting which application dates will be allowed immediate action rather than face further backlog. Their explanation of the chart is summarized as thus:
"Applicants for immigrant visas who have a priority date earlier than the application date in the chart may assemble and submit required documents to the Department of State's National Visa Center, following receipt of notification from the National Visa Center containing detailed instructions…The listing of a date for any category indicates that only applicants with a priority date which is earlier than the listed date may file their application."
This is all to say that each country is entitled to only a limited number of EB-5 visas each year. While this is not a problem for most countries, which do not have a particularly high volume of EB-5 applicants, nationalities with high demand for EB-5 immigration may find that their demand exceeds supply.  
"The short-term solution to this issue has been…to focus one's application on a rural or infrastructure project, or a project located in an area with high unemployment." 
When the number of EB-5 investors from a certain country exceeds the number of available visas, a backlog forms. USCIS then assigns cutoff dates to investors of this nationality to determine when they can receive their EB-5 Green Cards and immigrate to the United States. An EB-5 investor can only move forward in the immigration process if they submitted Form I-526 or I526E (the initial EB-5 immigrant petition) before the applicable cutoff date. Since USCIS often moves cutoff dates forward slowly and unpredictably, many investors have experienced months- or years-long processing delays due to limited visa supply.
USCIS stated that 908 petitions have been submitted thus far. The numbers are encouraging, but if additional visas are not acquired soon, this category will also retrogress.  
Short Term Solution 
The short term solution to this issue has been through the implementation of the three new categories under the Reform and Integrity Act ("RIA"). It lessens the backlog to focus one's application on a rural or infrastructure project, or a project located in an area with high unemployment. This would push them further to the front of the line. Perhaps this retrogression measure is meant, slyly, as an incentive for investing in these areas. A noble endeavor, sure, as these types of investments are an invaluable boon for the economy on a local level and nationwide. Is it fair, though, that Indian investors choosing non-rural projects should be subject to increasingly excessive wait times?
Luckily for those whose applications, according to the chart provided by DOS, were submitted on or before December 8th, 2019, there is no need to factor in this additional retrogression. Since that date, however, there have undoubtedly been many more unreserved visa applicants who will now have to factor in this additional 16 months.