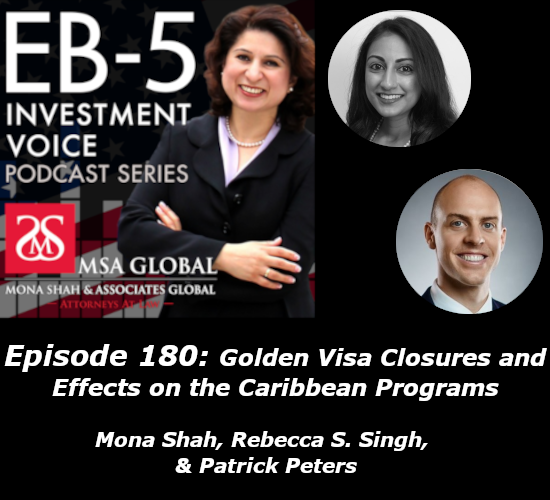 Episode 180: Golden Visa Closures and Effects on the Caribbean Programs
On today's episode, Mona and Rebecca speak with yet another global citizenship by investment expert, Patrick Peters, on how some of the recent Golden Visa program closures might affect the Caribbean. Also, the panel discusses some of the benefits of the Caribbean as a destination.
Patrick: "There's a lack of housing and gated communities in Antigua. So we take the investment of our client who's overseas, buy a plot of land, build a house, and then put a local tenant in it. So usually a mid-level manager or sometimes an executive of a bank or an insurance company that's been sent on a two-year contract, a French chef who's been sent on a contract for a hotel, those are the kind of tenants that then occupy these homes. And so the client overseas has an investment…and we have a good quality tenant for a minimum one year, up to five-year period."
---
Patrick Peters has become Antigua and Barbuda's top CIP expert since the program's inception in 2013 and is the leading Licensed Agent Representative; he offers a thorough understanding of risk assessment, of the Antigua CIP application process, and all laws and regulations surrounding it. Patrick is a Chartered Accountant, has lived and worked on almost all continents, and brings more than 15 years of immigration industry experience with him. Together with his team, they have raised more than $12 billion in capital for immigrant investor programs and assisted more than 9,000 investor families.