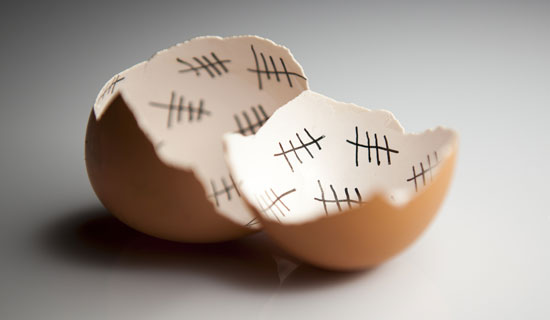 A GLIMMER OF HOPE AS RELIEF ON DELAYS IN USCIS ADJUDICATIONS IN SIGHT WITH THE INTRODUCTION OF H.R. 5971
On February 26, 2020, a new bipartisan bill was introduced in the House of Representatives that intends to hold United States Citizenship and Immigration Services (USCIS) accountable for severe case processing delays and an ever-growing immigration backlog. The "Case Backlog and Transparency Act of 2020" (H.R. 5971) was introduced today by Representative Cardenas (D-CA) and Representative Stivers (R-OH) to ensure that USCIS provides insight into what is causing the backlog and a plan on how to remedy the situation.
AILA (American Immigration Lawyers Association) President Marketa Lindt stated, "This vital, bipartisan legislation is a necessary step in the pursuit of greater transparency and accountability within USCIS. The mounting frustration with the ever-increasing case processing delays at USCIS and the detrimental impact of those delays on families, vulnerable individuals and U.S. businesses…. simply because USCIS has failed to act on their applications in a timely and efficient manner."
EB-5 investors have not escaped these adjudication delays. As investors wait years for the adjudication of petitions, difficulties surrounding the delays are becoming more and more evident as EB-5 petitioners invest higher amounts in U.S. businesses. Last May (2019), we reported[1] that in early April 2019, USCIS responded to a February 2019 letter sent by 86 Members of the House of Representatives who demanded accountability for the agency's crisis-level processing delays.[2] USCIS' response reveals that in Fiscal Year (FY) 2018, the agency's "gross backlog"—its overall volume of delayed applications and petitions—reached a staggering 5,691,839 cases.
Representative Tony Cárdenas (D-CA)[3] has worked on immigration reform before, but this appears to be the first immigration-related bill for Steve Stivers (R-OH).[4]
Let us hope that the bill passes both the House and the Senate, bringing an end to the long adjudication delays.
[1] https://mshahlaw.com/longer-eb-5-adjudication-delays-uscis-leave-absence/
[2] On 2/12/19, Reps. García (D-IL), Espaillat (D-NY), and Velázquez (D-NY) as well as 83 more House Democrats sent a letter to Director L. Francis Cissna raising concerns about USCIS's growing backlog of adjudications. The letter cites data from AILA's policy brief on USCIS processing delays. https://www.aila.org/infonet/aila-policy-brief-uscis-processing-delays
[3] Mr. Tony Cardenas (Democratic party) was first elected to the United States House of Representatives in 2013 for the 113th Congress (2013-2014) and has represented California's 29th district since. Now in the 116th Congress (2012-2020), Rep. Cardenas sits on the prominent House of Committee on Energy and Commerce, where he is fighting for hard-working American families. As a passionate believer for justice, Cárdenas's works on common-sense gun safety, immigration reform, juvenile justice, and championing solutions that will make the U.S. economy even stronger has been recognized and praised both locally and nationally. Having served more than 20 years in public office, Rep. Tony Cárdenas made history when he became the first Latino elected to represent the San Fernando Valley in the United States Congress. https://cardenas.house.gov/
[4] Mr. Steve Stivers (Republican party) is an American politician who is currently serving his fifth term as a Member of Congress and represents Ohio's 15th Congressional District. Rep. Stivers has served on the Financial Services Committee throughout his time in Congress, which oversees the banking, insurance, real estate, public and assisted housing, and securities industries. Rep. Stivers has worked to encourage job creation, promote economic development, and put our country's fiscal house in order. He is the lead sponsor of a balanced budget amendment to the Constitution, which would restrict the federal government from spending more than it brings in. https://stivers.house.gov/