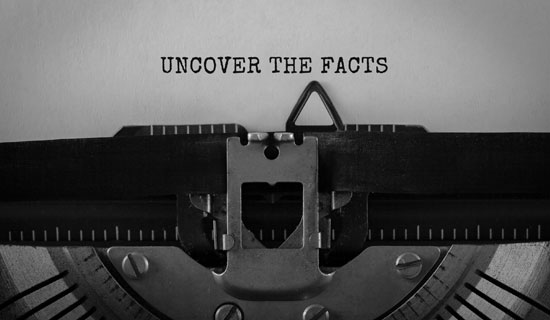 Op Ed: Tweets, Executive Orders and "Xenophobic Scapegoating"…. Unconstitutional?
At 10:06pm on Monday, April 20th, without warning, there was a lone tweet issued by President Trump :"In light of the attack from the Invisible Enemy" – a phrase he commonly applies to Covid-19 – "as well as the need to protect the jobs of our GREAT American Citizens, I will be signing an Executive Order to temporarily suspend immigration into the United States!"
Trump's tweet was immediately condemned:
"When you're a xenophobe, bans on migration are the only tired, failed, hateful solution you can think of. Suspending immigration won't make the US — which currently leads among COVID cases worldwide — safe. Our policies need to be grounded in public health, not bigotry." ~ Amnesty Intl Advocacy Director.
Republican Senator Chuck Grassley of Iowa said he doesn't know if Trump's pause on legal immigration makes sense. "We've been a welcoming nation and we need people."
"President Trump now seeks to distract us from his fumbled COVID-19 response by trying to put the blame on immigrants. The truth is many immigrants are on our front lines, protecting us as doctors, nurses, health aids, farmworkers, and restaurant workers." ~House Judiciary Chairman Jerry Nadler (D-N.Y.)
The result will not be nearly as dramatic as the bark of the Tweet!
President Trump's tweet was purposefully general, lacking clarity as to which immigration programs would be affected and adding to the dramatic effect. The rationale behind the Executive Order is to save US jobs for US citizens! It appears that the Executive Order would really be more of a pause lasting 60 days, applying to those seeking permanent residence (green card), and would include major exemptions, such healthcare workers and temporary farmworkers–the biggest source of immigration at the moment. It is also to be seen as to whether EB-5 investors would also be exempt, as after all EB-5 is a job creating program for US citizens.
Of course, Trump was aware this Tweet would raise an uproar. Cracking down on illegal immigration and a promise to erect a wall at the Mexican border formed the centerpiece of Trump's election campaign in 2016. His Gallup approval rating slipped six points last week as scrutiny of his handling of the outbreak has intensified, and the U.S. leads the world in total reported cases. Some have commented that the decision would have significant political ramifications. Cutting off all immigration would bolster Trump's standing with his hardline conservative base, but anger the business community, which wants Trump to ease restrictions on temporary worker visas. Conversely, if Trump chooses to exempt any temporary workers from his immigration ban, he'll bolster his standing with the business community but risk creating a backlash among his more conservative base.
Nearly all visa processing by the Department of State, including immigrant visas, has been on hold during the pandemic. Asylum claims have also been suspended in effect, with thousands of people being swiftly returned to Mexico, without due process, which the UN has described as a violation of international and US law.1 (This novel policy of systematic and rapid expulsions constitutes "refoulement" – the forcible return of refugees or asylum seekers to a country where they are liable to be subjected to persecution – which violates US and international laws and treaties designed to protect people at risk of persecution, torture and trafficking.)
Will Trump's Actions be Deemed Unconstitutional?
Trump's boldness stems from his confidence that the Supreme Court appears to be already on his side following the travel ban decision in 2018, which will give Trump powerful legal ammunition should he carry out his immigration pledge. The Supreme Court in a 5-4 ruling on Trump's travel ban stated that the president has sweeping authority to restrict entry into the country. The specifics may not matter. The 2018 Supreme Court ruling pointed to a federal immigration law that lets the president suspend entry of "all aliens or any class of aliens" if the Chief Executive finds that their arrival would be "detrimental to the interests of the United States." That provision "exudes deference to the president in every clause," Chief Justice John Roberts wrote for the five Republican-appointed justices in the majority. The court's four Democratic appointees dissented.
Roberts dismissed contentions that Trump hadn't done enough to justify his travel ban, saying those arguments depended on the "questionable" premise that the law requires the president to give a detailed explanation.
Justice Clarence Thomas went further. In a concurring opinion, he said that, even without federal immigration law, the president "has inherent authority to exclude aliens from the country."
However, it is argued that the President simply cannot change statutes of the United States with executive orders, even if he is citing the emergency powers that stem from the police power granted to the Executive Branch. Such emergency actions need to be narrow in time and narrow in scope, and they need to be tightly connected to demonstrable public health concerns, only then would such emergency actions likely be upheld by the courts as a legitimate exercise of the police power.
Suspending immigration indefinitely is not a proper use of the powers and likely does not pass the constitutional or common law standards. Law Professors throughout the US argue that the President's tweet would simply be unconstitutional.
Stephen Yale-Loehr, Professor of Immigration Law at Cornell Law School, stated that the executive order will almost certainly face legal challenges:
"An executive order suspending all immigration into the United States is outrageous and likely unconstitutional. It is one thing to suspend immigration for certain categories of people such as terrorists. It is quite another to suspend all immigration. We have never done that before, even during world wars. Litigation is sure to challenge any such executive order."
Ilya Somin, a critic of the travel ban ruling and Professor of Law at George Mason University argues that the travel ban ruling makes any challenge to the new order "an uphill fight." He said presidential supporters could argue that the difference between the two orders is "just a matter of degree." Notwithstanding this, Somin said he could envision possible lines of attack. "You can also say that the difference in degree is so great that it becomes a difference in kind," said Somin.
Professor Yale-Loehr's opinion is echoed by Ian Kysel, visiting Assistant Clinical Professor of Law at Cornell Law School, is Co-Founder and Director of the International Migrants Bill of Rights Initiative. Professor Kysel states that the proposed executive order would violate basic international human rights law.
"President Trump has announced (without any detail) that he will unilaterally seek to end immigration to the U.S. to fight the 'invisible enemy' (presumably COVID-19) – an action that, if attempted, would have devastating consequences for families, universities, businesses and communities around the country…. Even more than doubling-down on an apparently xenophobic effort to dismantle the U.S. immigration system, a blanket ban unmoored from public health imperatives violates basic international human rights law obligations. Binding treaties the U.S. helped draft prohibit such indiscriminate acts of political theater, including because they prevent refugees from receiving sanctuary and tear families apart."
About the Authors:
Mona Shah U.K. born, Mona Shah is a dual-licensed attorney and former British Crown Prosecutor. Shah has over 27 years of legal experience with extensive knowledge of all facets of U.S. immigration law. Her expertise ranges from specialist business law to complicated, multi-issue federal deportation litigation before the U.S. Courts of Appeal. Recognized as one of the industry leaders in EB-5, Shah has received many accolades for her work, including being voted a top 25 EB-5 attorney in the U.S. six years in a row; Top lawyer by Who's Who International; and Top attorney of North America. A part-time adjunct professor at Baruch College, Shah is also a published author, a Lexis Practice Editor and co-editor of the Trade & Invest magazine (BLS Media). Shah regularly speaks worldwide and has been interviewed by mainstream news channels, including Fox Business News and Al Jazeera, and quoted in major newspapers, including the New York Times. hosts and produces EB-5 Investment Voice Podcast series (115+ episodes). Shah is a member of the Presidential Advisory Board and Public Policy Committee of IIUSA.