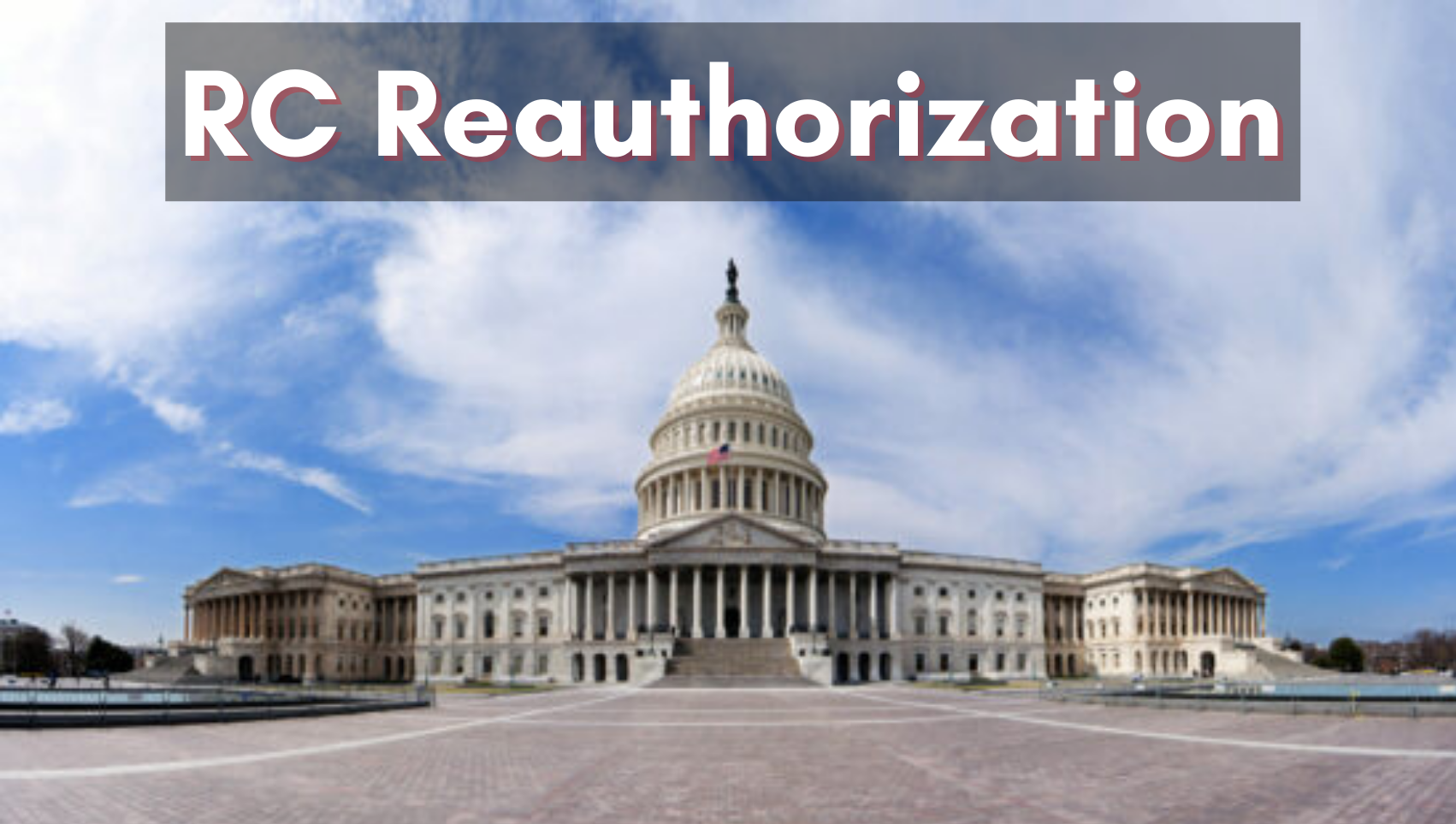 RC Reauthorization Likely To Be Included In The Omnibus Bill, Litigation Moot?
BY: Mona Shah, Esq.
As EB-5's ever-ready litigation forces gear up to charge headlong into a major onslaught with USCIS, a white flag has cautiously been raised! The reason for the charge is USCIS threatened action to begin rejecting I-526 petitions should Congress fail to reauthorize the regional center program. As unfair as it sounds, USCIS' stance may have been compassionate and deliberate. Knowing the EB-5 industry's perchance for litigation, such a statement was bound to draw blood and the final push needed to move Congress. The battle cry had begun some months back but was defeated by a federal judge on January 3rd, 2022. Yuhua Zhu sued USCIS requesting the Service to adjudicate pending I-485s during the EB-5 RC lapse. The court dismissed his lawsuit and sided with USCIS that no relief can be provided by the "court" to current "EB-5 investors", even those with "approved I-526" until Congress reauthorizes the program. [i] This decision has done little to dissuade present EB-5 litigants. The latest round of attacks has added clever strategy, in the guise of financial consequences—the repayment of over $47 million in fees to USCIS.[ii]
Before the jousting is even allowed to begin, a truce is likely to be called, as there is positive indication that the Omnibus will include Regional Center Reauthorization along with much needed integrity measures. Whether or not the Reauthorization will include a raise in the minimum amount is not clear. It certainly would be politic for Senators Grassley and Leahy to allow the Agency the right to decide by way of regulations, after the required notice and comment period.
The inclusion of integrity measures is long overdue and a fitting conclusion to Senator Leahy's career after the Jay Peak debacle. There have been recent indications that Congress is losing patience with the existing status quo. The Congressional inquiry into the LA based regional center, Relevant, being but one example. Here, a contingent of 16 members of the U.S. House of Representatives have asked U.S. Citizenship and Immigration Services to investigate Relevant Group's EB-5 financing for its hotel projects in Los Angeles.[iii]
Given that President Biden's attention will be on Ukraine along with his Supreme Court nominee and not Immigration Reform; and that the Agency is working hard to bring down backlogs, it is more than likely that the minimum amount will be raised to $900,000 not $750,000. The latter number was cited from a leaked draft bill sponsored by Senators Graham and Rand-Paul. It is believed that the Agency views the minimum amount at $900,000 as appropriate as it would curtail demand, ensuring EB-5 remains within 10,000 visas. It also has the added benefit of encouraging genuine accredited investors. The last nine months of preparing project documents for entrepreneurial and direct pooled projects has shown only too clearly, the difficulties in creating 10 full time positions at $500,000 without the infusion of additional capital.
Certainly, those hoping for additional visas at this time, will be disappointed. Congress has shown that it is in no mood to consider this or any other major Immigration Reform. The Roll comments that: "After months of largely fruitless talks with Republican senators, Democrats moved to include as much of their immigration proposal as possible in a budget reconciliation bill. But three separate versions of the plan were shot down by the Senate parliamentarian, whose approval is effectively needed for budget-only bills to pass with a simple majority. [iv]
Even if we do not see substantial reform coming out of Senators Grassley and Leahy's bill, change is on the horizon. DHS plans to issue a proposal, targeted for May or June this year, to revise the criteria to qualify for H-1B visas. The proposed policy would aim to "provide flexibility for start-up entrepreneurs" and address issues for international students switching to work visas. In addition, USCIS intends to increase immigration fees?
Given the developments, the litigation attorneys may need to flower their jousting poles and allow the rush to find last minute investors. It seems we may just experience a déjà vu of 2019!
---
[i]https://www.pacermonitor.com/case/41666185/Yuhua_Zhu_et_al_v_Antony_John_Blinken_et_al Case No.CV 21-7066 FMO (PVCx)
[ii] Behring Companies, represented by Greenberg Traurig, filed a lawsuit against USCIS, DHS, and DOS. They allege that USCIS acted beyond their jurisdiction by "unilaterally terminated a congressionally mandated program without congressional approval and USCIS must resume processing petitions and administering the EB-5 regional center program without delay." Behring Co. Files Lawsuit Against USCIS for EB-5 Regional Center Program Lapse – EB5Investors.com
The Galati Law Firm are working with IMMpact Litigation to challenge the DOS's refusal to process EB-5 regional center cases. They will file a lawsuit asking a federal judge to rule that the previously filed petitions must be adjudicated, or investors must have their filing fees returned. They intend to file their lawsuit on March 5, 2022. IMMpact Litigation
The American Immigrant Investor Alliance has partnered with Wasden Banias to sue USCIS and DOS. "The US government is breaking its promise, and for no good reason. The investors are looking to protect their rights and investments by forcing the USCIS and the State Department to follow the plain language of the law and process their applications," says Jon Wasden, partner at Wasden Banias. EB-5 Investors File Lawsuit Against USCIS in Response to eb5 Reauthorization Lapse – EB5Investors.com
[iii] https://www.unitehere11.org/relevant-group-eb-5-letter/
https://therealdeal.com/la/2022/02/23/congressional-contingent-wants-answers-on-relevants-eb-5-status/
[iv] (https://rollcall.com/2022/02/28/immigration-likely-to-take-lower-profile-in-biden-speech-after-mixed-year/)
---
About the Author
Mona Shah, Esq. U.K. born and a former British Crown Prosecutor, Mona has over 28 years of legal experience with extensive knowledge of all facets of U.S. immigration law. Recognized as one of the industry leaders in EB-5, tackling complex issues, Mona has received many accolades for her work, including being voted a top 25 EB-5 attorney in the U.S. seven years in a row; top Global Migration Lawyer (U-Global), Top lawyer by Who's Who International; and Top attorney of North America. A part-time adjunct professor at Baruch College, Mona is also a published author, and Lexis Nexis Practice Editor. Mona regularly speaks worldwide and has been interviewed by mainstream news channels, including Fox Business News and Al Jazeera, and quoted in major newspapers, including the New York Times, Bloomberg and Axios. Mona hosts and produces Global Investment Voice Podcast series (145+ episodes). MSA have worked with the top echelon within the industry and have been instrumental in the success of numerous projects. Marketing overseas for many years, MSA have successfully raised millions of dollars in investor capital.