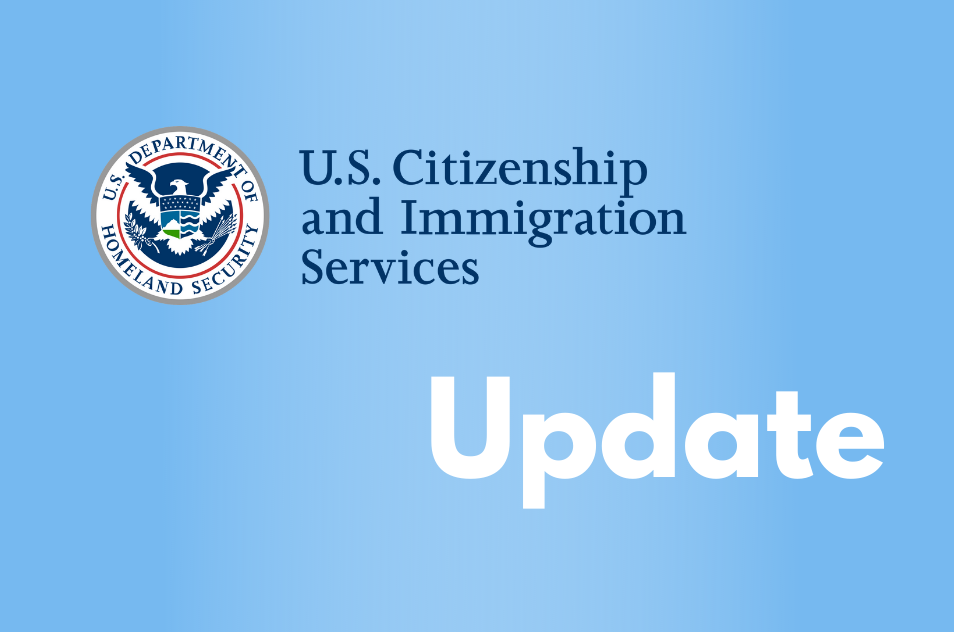 Adjudication of I-526 petitions in 6 months! USCIS Announces Plans to Tackle the Visa Backlog, Among Other Things…
BY: Sarah Salarano & Kyra Aviles
USCIS has announced a series of efforts to address the agency's mounting backlog and reduce processing times. USCIS has proposed three specific plans set to be implemented over the course of the next year:
1) Reduced Cycle Times
'Cycle times' refers to the projected amount of time it takes for USCIS to process an application, based on both the volume of cases they currently have and how quickly it takes them to adjudicate each petition. Lengthy cycle times are indicative of extensive backlogs and long processing times. As it stands, if you submit a Form I-526, Immigrant Petition by Alien Entrepreneur today, the USCIS website states that adjudication could take 47 to 71 months (approximately four to six years). Technically, this is because of how long it takes USCIS to review your application and how many applications they must review before they get to yours. Yet behind the scenes, investors have been filing Writs of Mandamus after 2 years. The high numbers on the website are designed to discourage such federal law petitions.
USCIS will set "internal goals" to expedite cycle times and hopes to adjudicate each I-526 petition in six months, thus working to reduce the mounting backlog. It is unclear exactly how USCIS plans to achieve this goal, but vaguely states that they will "increase capacity, improve technology, and expand staffing." WE wait to see if USCIS can meet such goals.
2) Expansion of Premium Processing Eligibility
Premium Processing is an expedited service that guarantees 15 calendar day processing of certain employment-based petitions or applications. In an effort reduce the agency's backlog of pending petitions, USCIS is expanding the categories of forms eligible for premium processing services to now include Form I-539, Application to Extend/Chance Nonimmigrant Status; Form I-765, Application for Employment Authorization; and additional classifications under Form I-140. USCIS assures that the expansion of premium processing services will not cause further delay to regularly processed petitions. Premium processing expansion will happen in phases, with first benefit given to Form I-140 filers requesting EB-1 or EB-2. At this time, there are no plans for premium processing of EB-5 petitions.
3) Improving Access to Employment Authorization Documents ("EADs")
USCIS continues to work towards a temporary final rule which allows expedited work authorization renewals for healthcare and childcare workers, as well as extended validity periods for certain EADs. The aim of this procedure is ensuring eligible individuals will not lose their EAD status while their applications are pending.
USCIS Under the Biden Administration
The Biden Administration has made streamlining immigration processes and reducing visa backlogs one of USCIS's main priorities. The President's budget for FY 2023 requests $56.7 billion for the Department of Homeland Security, which encompasses USCIS. This is a 5.4% increase from the previous budget allotment. The use of the funds is up to the discretion of DHS, however, the President has designated $765 million for USCIS to "efficiently process increasing asylum caseloads; address the backlog of applications for work authorization, naturalization, adjustment of status, and other immigration benefits; and improve refugee processing."
In August 2021, Ur Jaddou was confirmed as the new USCIS Director after an extensive career as an attorney and the USCIS Chief Counsel under the Obama Administration. Biden's choice to nominate Ms. Jaddou came as part of his strategy to revoke the Trump Administration's restrictive immigration policies and improve USCIS's productivity. Ms. Jaddou has long promised to tackle USCIS's extensive visa backlog and processing times, yet official data confirms that hardly any I-526 petitions were processed at the end of 2021, meanwhile I-829 adjudication numbers were the lowest they have been in two years.
---
About the Authors
Sarah Salarano is a paralegal at Mona Shah & Associates Global. She graduated from Emory University in December 2020 with a degree in Political Science and English.
Kyra Aviles is a paralegal at Mona Shah & Associates Global. She graduated from Oberlin College in May 2021 with a degree in Political Science and Law & Society.