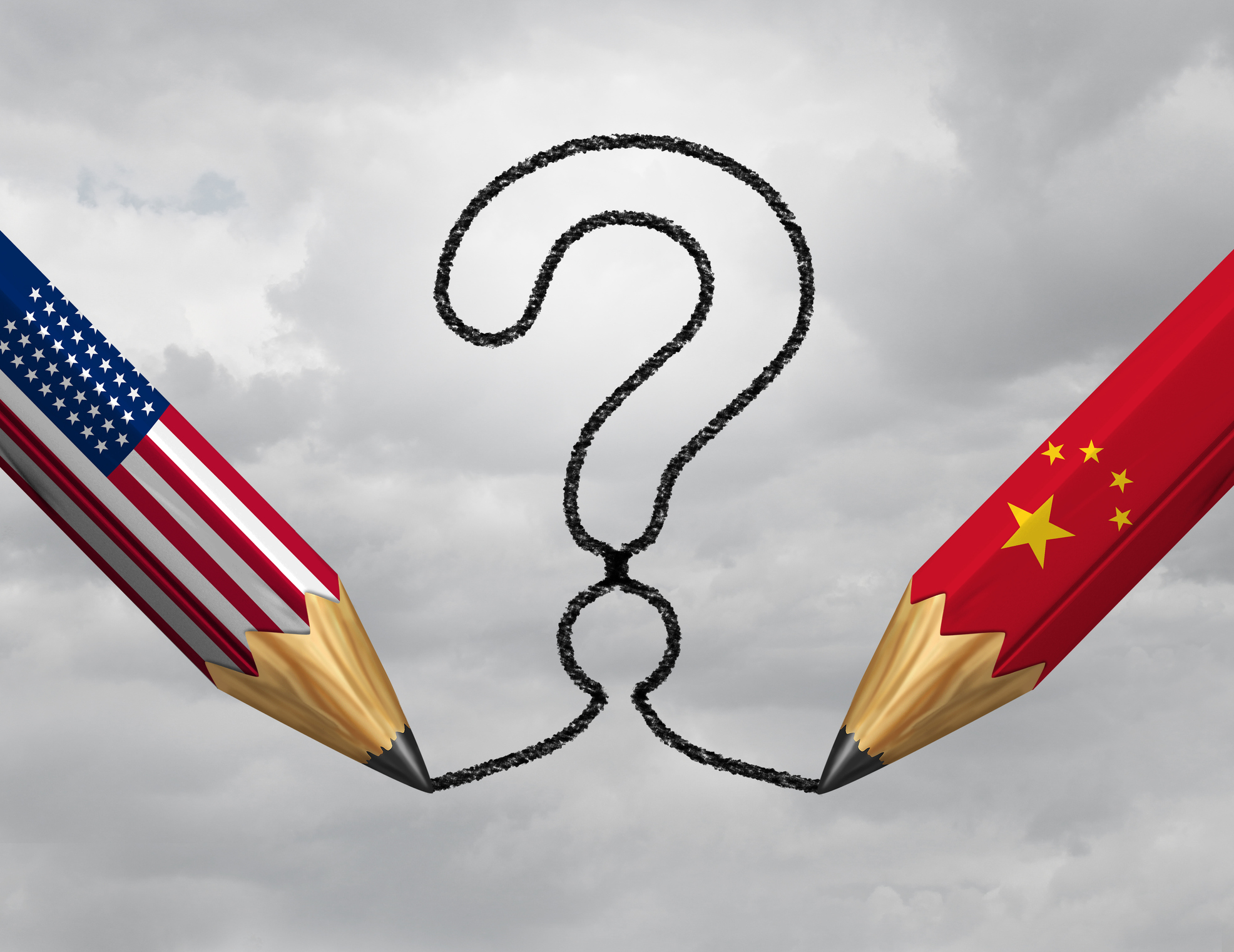 Continued Uncertainty for EB-5 & Migration Industries in Wake of Chinese Executive's Arrest
By Mona Shah, Esq. and Rebecca S. Singh, Esq.
As the dust settles following the Chinese government's arrest of Wailian Group President Linda He—whose company, one of the country's most successful investment-migration firms, has purportedly served more than 5,000 investors—the EB-5 and citizenship-by-investment ("CBI") communities have begun to reassess the possible impact of this news vis-a-vis the Chinese market. Many insiders foresee a slowdown of EB-5 and CBI activity from China, though others suggest there is not enough information to make a clear prediction.
One thing, however, is likely: The reverberations will be felt throughout the cottage industries that serve EB-5 and CBI, such as event management, owing to China's stepped-up efforts to prevent funds from seeping out of the economically faltering nation. Indeed, all signs point to this financial pipeline at least temporarily petering out, given the fact that He, along with four other staffers at the company, was charged with crimes relating to allegedly illegal money transfers—a focus of Chinese President Xi Jinping's administration that could conceivably lead to other governments adopting similarly stringent foreign-exchange controls.
"We can write off traveling to events [within Mainland China] for at least a year," said one veteran U.S.-based EB-5 practitioner, who pointed to the potential for countries such as Vietnam—a major EB-5 player whose laws are "very rigorously executed"—to follow in China's footsteps by more stringently addressing money transfers as they seek to stymie the flow of cash outside their borders. "It's going to have a tremendous, chilling effect."
From a global perspective, things may be even bleaker than they seem. With tensions simmering between the United States and China (especially following U.S. President Joe Biden's executive order curbing investment in certain Chinese sectors), this development is particularly troubling. Add in a slew of other challenges in the People's Republic—including a slump in foreign investment, a yuan slowdown, and Chinese authorities' raids on U.S. companies—and the prospect of diplomacy alleviating the nearly frigid state of Sino-American relations is grim. That means transparency in any information surrounding China-based agents and investors will be limited, and U.S. intervention in any affairs relating to enforcement in the nation likely will not be feasible.
"The arrest of He is a sign that [the] Xi government wants to slow down or stop this migration wave." —Source
There are indications that the Wailian arrests are part of a larger effort to block not only cash, but also staff, from exiting the mainland. According to sources within China, the prevailing view is that He's apprehension is a sign that the Chinese government wants to prevent state employees or other high-profile personnel from moving their assets abroad. This includes doctors, as well as heads and managers of public hospitals, who all have been the targets of recent government crackdowns (documented in national media) after He's arrest.
"Public hospital is a complicated system just [like] the Chinese government—people with power have lots of money from illegal sources," explained one source in the country. "I believe that [the] Xi government want to stop immigrants from secretly transferring money abroad. … The arrest of He is a sign that [the] Xi government wants to slow down or stop this migration wave."
Such waves already have made inroads into China's pool of highly skilled professionals, reportedly effecting a dreaded brain drain that authorities have been unable to stem. With the nation's economy plunging in an environment where paying workers is not necessarily an automatic, the Xi administration is pulling out at least some of the stops to stanch the flow.
The Fear Factor
One tool at the authorities' disposal is a substantial fear factor, which is ruthlessly employed. In He's case, it may have been a deciding factor. "Some people said that Shanghai police threatened He … to submit a list of all her clients during the past 10 years," said a second source. "[The] Chinese government might want to search and check if there are prior government employees or their relatives who migrated among the list so that Chinese government is able to 'blackmail' those [employees] or relatives and [seize] their assets."
In general, according to the aforementioned U.S.-based practitioner, the Chinese government is "looking for lists of investors … to try and recoup some of that funding that was sent out without proper authorization." As such, investors are terrified that the authorities "will find out what they've been doing, where the money is, and what they've done with it." Concerns over being stopped at the airport or pulled off of flights for interrogation, a not-uncommon practice among China's enforcement corps, also plague investors.
Is Timing Everything?
The timing of these developments suggest that Chinese authorities' slow burn has been brewing for a while, particularly in light of the country's disastrous exit from the COVID-19 pandemic and the economic havoc wreaked by the virus. Some sources have questioned as to why the Xi administration has acted now, as He (whose fate at present is not known) and her employees have been handling clients' money for decades. She certainly did not operate under the radar: One of the most prominent figures in the investment-migration sector, He elevated her profile over the years through a combination of commercial success and philanthropy. Were government officials looking away all this time … and if so, what led them to intervene?
Right now, the answer to that is unclear. It is possible that He and members of her staff who have been apprehended will not be allowed out of the country for a long while, which reflects another weapon in the Xi administration's arsenal: the issuance and freezing of passports. Yet not all the large agents were targeted. For example, Qiao Wai, another large migration agency, reported that they were only fined. So the Chinese government clearly is not taking a cookie-cutter approach in prescribing its punitive measures—although that is neither here nor there when it comes to foreseeing officials' machinations. Like most information surrounding the Xi administration's strategies, the real motives are kept close to the vest.
There is no question, however, that China is proverbially shooting itself in the foot as it endeavors to block the exodus of money from its boundaries, as the very industry it is pushing back against has been at the heart of its most recent economic revival. Though the largest investment-migration firms in China are well known, there are thousands of others that are not as familiar to practitioners overseas. In the recent past, the combined efforts by these players have helped to arouse substantial interest in the visa set-asides brought about by the passing of the EB-5 Reform and Integrity Act of 2022 ("RIA"), as well as in the CBI and Golden Visa opportunities proffered by countries in the European Union, the Caribbean, and elsewhere. Now, as the Xi administration attempts to rein in its financial and human resources, the promise of such enthusiasm from the mainland is hazy.
Faced with such opacity, the industry cannot help but make educated guesses as to the future. It is hoped that China's efforts to curtail the deluge of money exiting the mainland may, from a clinical perspective, "have a side benefit to the world of EB-5" in that it may incite agents to "drop their fees," the aforementioned U.S.-based practitioner said. What will not be in any doubt is that the price of EB-5 and outbound migration will rise as reputable money-transfer companies, independent of agents, will begin charging a premium.
Some EB-5 practitioners fear that USCIS and other adjudicating bodies may unfairly penalize investors in relation to money transfers.
There is a fear among EB-5 practitioners that U.S. Citizenship and Immigration Services ("USCIS") may question the money transfers within their Source of Funds ("SOF") adjudications, even though this would be unfair and subject to a challenge. In short: USCIS should be solely focused on U.S. laws. As veteran EB-5 practitioners, we cannot see how USCIS can deny cases if the funds were lawfully earned and lawfully transferred to the U.S. One popular method to effect these movements was the parallel transfer, whereby RMB was transferred from one person to another in China, and then the transfer for U.S. dollars was made outside the country. This should be a win-win for all, as RMB is still circulated within China, and USCIS requires the identity and source of funds of the third party. Further, the U.S. banking systems are highly regulated, adding another layer of due diligence on the source of funds.
One U.S.-based developer with multiple large rural projects confided that its team is anxious about relying on China for the EB-5 pool. Were Chinese investors—a major EB-5 group whose backlogs at USCIS only rival India's in size—to diminish their presence in the EB-5 landscape owing to their government's financial meddling, this arena could experience a significant investment downturn.
Meanwhile, the EB-5 set is not the only industry worried about the impact of He's arrest. Practitioners from CBI countries such as Portugal and CBI nations in the Caribbean also are bracing themselves for possible wide-ranging repercussions. If the capital from China-based investors is removed from the pool available for such Residency and Citizenship by Investment ("RCBI") programs, the countries operating them would have much less to go on—and, with many depending greatly on this clientele, the resulting gap (particularly affecting sectors such as real estate) would be tough to fill.
This is a serious, serious issue that could reverberate throughout the global migration space. But there are many questions that need to be answered before the industry can ascertain any appropriate strategy to mitigate the potential impacts. For example, how long will the Xi administration engage in its campaign against money transfers, and could China return as a robust EB-5 and CBI market?
At this juncture, none can say. The U.S.-based practitioner who foretold a "chilling effect" has "dealt with many, many agents" over the course of his long career, yet the government's arrest of He still "came as a surprise," given her standing in the industry. "But again," he added, "anything that happens in China is not really a surprise, because they do all kinds of things we don't. … That's how the system works there."
For example, he explained that authorities in the country do not follow the same kind of "due-process-type laws" that are such a fundamental part of the United States' legislative foundation. Citing reports from sources of raids by Chinese authorities on other, less-prominent agents' offices as well, the practitioner suggested that these professionals are just awaiting the inevitable. "We believe that they will all be raided."
In other words, this financial fracas will sweep up a lot of players. Whether that spells at least a temporary end to China's EB-5 and CBI forays or the beginning of a new investment-migration era marked by more stringent vetting of Chinese petitions—complete with an uptick in burdensome USCIS requests for evidence spurred by SOF quibbles—is anyone's guess.
Simon Butler contributed to this article.
See IMI – Investment Migration Insider's version of this article here.