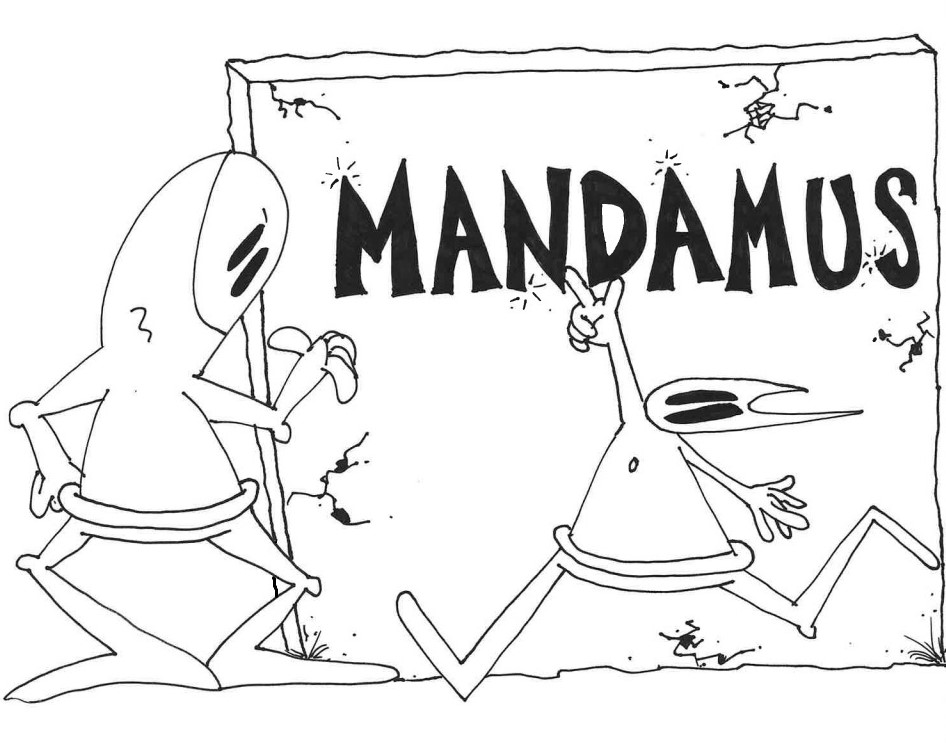 Writ on the Wall: As Court Weighs EB-5 Investors' Appeal, Practitioners Question Mandamus' Worth
By Mona Shah, Esq. and Rebecca S. Singh, Esq.
At an unfamiliar crossroads in the wake of the D.C. Circuit Court's troubling dismissal of three Writs of Mandamus cases alleging that U.S. Citizenship and Immigration Services ("USCIS") unreasonably delayed the adjudication of investors' EB-5 petitions, practitioners who have depended on these legal demands for information need to ask themselves a tough question: Are they really worth the money?
This existential reflection has become especially concerning now that the aforementioned court has set a potential precedent with the rejection of these cases, reportedly brought by a number of immigrant investors who claimed that the agency was not adhering to its own rules—including with regard to the prioritization of applications. Apparently unmoved by the plaintiffs' arguments, Judge Cornelia Pillard in the decision alluded, in support of the defendants' contention that the delays were not unreasonable, to the fact that a large part of the delays were caused by the COVID-19 pandemic and the expiration of the EB-5 program's regional center portion in June 2021. That hiatus lasted until the passing of the EB-5 Reform and Integrity Act in March 2022, stymieing adjudications and EB-5 business in the process.
Come 2023, and a new fight against the government's misguided opinions has begun. The aforementioned cases (Bega v. Jaddou, Thomson v. Mayorkas, and Da Costa v. Immigration Investor Program Office) are on appeal, and industry advocates Invest in the USA ("IIUSA") and the American Immigrant Investor Alliance ("AIIA") have submitted amicus briefs—a "friend of the court" filing submitted by a party not involved in the litigation and holding evidence (in this case, for the investors) that may impact the suit's result—attesting to the evidence against USCIS in this regard.
However, prospects are murky. Given the lack of clarity on which way the pendulum will swing, some insiders are wondering if this marks the end of mandamuses as a useful tool to accelerate long-awaited adjudications from USCIS, especially relating to EB-5-projects. Indeed, a nixed appeal could spell disaster for this legal weapon. While new I-526E petitions in rural locations are reportedly being adjudicated in 11 months, there are countless EB-5 petitions filed 3 and 4 (and more) years ago that remain pending adjudication.
So what should practitioners do?
Unfortunately, powerful alternatives to mandamuses that work in the same way are nonexistent.
Unfortunately, powerful alternatives to mandamuses that work in the same way are nonexistent. It is possible that the proof-laden amicus briefs filed by IIUSA and AIIA will help elicit a win for the plaintiffs, in which case the efficacy of these writs will be further enforced. Still, they are costly and time-intensive; with their puissance at the mercy of the D.C. Circuit Court, practitioners may need to think out of the box with regard to preparing for mandamuses' future … and, potentially, adapting to an existence without them.
The fact is, the EB-5 industry cannot depend on predictions when it comes to court decisions, particularly in a space fraught with partisan politics that could sway sentiments surrounding cases such as Loper Bright Enterprises v. Raimondo ("Loper"), which could determine whether courts or U.S. government agencies would receive deference in assessments of unclear legislative language. That determination is at the heart of the arguments encompassing Chevron U. S. A. Inc. v. Natural Resources Defense Council, Inc. ("Chevron"), whose impact on the EB-5 sector could vanish should Loper go practitioners' way.
In short: There is substantial litigation here, and as EB-5 history of late has shown, it could affect EB-5 prodigiously. It likely would behoove EB-5 stakeholders to gird their loins for a rude awakening on the mandamus front, but even so, a touch of optimism may well be in order. Putting trust in IIUSA and AIIA is recommended, as these organizations have pulled out the stops to vouch for their constituents. Their efforts may not bear fruit immediately, but at least a voice is being heard.
Which is, perhaps, a goal vis-à-vis practitioners' relationship with USCIS. Then again, for the mandamus question, the writ may already be on the wall.
Simon Butler contributed to this article.