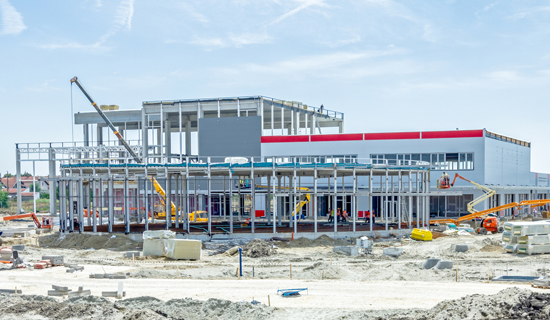 How EB-5 Funding Is and Can Be Used
by Mona Shah, Esq.
Interestingly, EB-5 funding was not originally intended for real estate. EB-5 is a job creation program; however, the most prevalent use of EB-5 financing has been in real estate projects of various types: from hotels to condominiums to large mixed-use developments, with projects all over the United States. However, as EB-5 investors grow in sophistication, there have been successful uses of EB-5 funds in non-real estate projects.
Few would dispute that 2008 and 2009 were historically catastrophic years for real estate development, particularly for hotel development. It became extremely difficult to obtain conventional financing, and construction loans were the first victims. At the same time, EB-5 rules regarding real estate construction jobs changed to facilitate the infusion of EB-5 funding into the real estate industry, leaving EB-5 investors well poised to fill the financing void. Prior to the recovery of the American real estate market in 2012, EB-5 capital was typically deployed for projects that had stalled and were having difficulty obtaining conventional financing. Today, however, EB-5 capital is no longer viewed as simply an alternative source of financing.
This is evidenced by the dominance of major real estate developers and megaprojects in the EB-5 market. Leading "brand-name" developers like Extell, Kushner, Related and Durst have deployed EB-5 capital in large, multi-phase projects. For their marquee New York City Hudson Yards Mixed-Use Project, Related have already raised over $1.2 billion in EB-5 funds. Real estate investment company Lightstone Group is currently looking to raise $100 million for a new 228-unit condominium tower in New York City's Financial District.
While the real estate projects using EB-5 capital vary greatly by type and location, most EB-5 real estate projects are structured in much the same way. EB-5 financing is typically utilized as a mezzanine loan structure – a loan that is subordinate to conventional "senior" financing. This trend is due to a variety of factors. First, in today's active real estate market, mortgage loans are more readily available to developers now than they were in the years following the financial crisis. Traditional mortgage loans are often obtained for a lower interest rate than that offered by an EB-5 lending vehicle. When compared with mezzanine debt however, EB-5 capital is much cheaper. In addition, mortgage lenders are often willing to lend at least 50% of a total project's development costs. EB-5 capital typically cannot be raised for such a large amount, as it is limited by the requisite number of jobs to be created. For real estate projects, EB-5 capital is also usually used for new greenfield construction. However, there have been projects in which existing structures were converted or renovated. (Source: "2017 EB-5 Project Database with Trends" and "EB-5 Capital Project Database: Revisited and Expanded" by Jeanne Calderon and Gary Friedland)
However, while EB-5 has been a popular source of financing amongst real estate developers, it is by no means limited to use in real estate projects. EB-5 funding has been successfully deployed in a variety of unique and viable projects – underscoring its versatility as a source of capital. For example, $10 million in EB-5 funding was raised for an advanced PET radio-pharmaceutical manufacturing and distribution facility. The New York City subway system received an EB-5 boost, when vendor Transit Wireless raised $75 million to bring Wi-Fi underground.
Another successful deployment of EB-5 capital has been in the transportation industry. New York City-based NuRide Transportation Group has used EB-5 financing to build an asset-based, multi-faceted transportation services company, covering all aspects of transportation: from luxury black-car services to non-emergency medical transportation to proprietary dispatch software. A preferred partner with Uber, for NuRide, access to EB-5 capital was vital for the company's success. Unlike real estate projects, where there are collateralizable assets such as land available, prior to commencement of construction, NuRide could not collateralize its tangible assets– making the obtainment of sizable conventional bank loans virtually impossible.
Another non-real estate project was Plaza Capital's New York Wheel, perhaps the only Ferris wheel to raise EB-5 funds, and it did so to the tune of $150 million from 300 investors. A lawyer for the developer told The Real Deal Magazine[1] that the project tapped EB-5 because it had difficulty attracting a conventional loan. "No one knows how to analyze that project for conventional bank financing," said Steven Polivy of Akerman.
.
About the Author:
Mona Shah, Esq.
UK born, Mona, a dual licensed attorney, was formerly a Government Prosecutor with the British Crown Prosecution Service. Mona has extensive knowledge of all facets of U.S. immigration law; her expertise ranges from specialist business law to complicated, multi-issue federal deportation litigation before the US Courts of Appeal. Recognized as an industry leader in EB-5, Mona has received many accolades for her work, including voted top 25 EB-5 attorneys in the US 4 years in a row; Top Lawyer by Who's Who International, 'Top Attorney of North America'.
Mona, an adjunct professor at Baruch College, CUNY University, has authored numerous articles, a published book for investors, co-edited EB-5 Gateway (BLS) and is a recommended author with Lexis Practice Advisor. Mona is regularly invited to speak worldwide, has been interviewed by mainstream news channels, including Fox Business News, Al Jazeera and quoted in major newspapers, including the New York Times. Mona also hosts the first podcast series on EB-5, with over 55 podcast episodes.