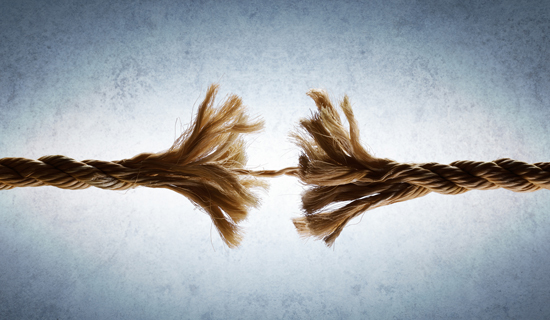 Fatal Consequences for EB-5 If Country Caps Are Removed
On Wednesday, July 25, 2018, the DHS appropriations bill, passed on a party-line vote of 29–22. All EB5 practitioners should be alarmed as the bill has fatal consequences for almost all of the employment-based visa preferences, especially EB-5. This appropriations bill is comprehensive, containing sweeping provisions impacting all facets of immigration into the United States, including border enforcement funding and amendments to the qualifying grounds for asylum applications.
What is most controversial about this bill is an amendment which eliminates per-country caps for all employment-based visas. As the law currently stands, no more than 7% of all visas in any category can be issued to individuals from any single nation. This numerical limitation has led to significant backlogs for certain nationals: most notably, Indian and Chinese nationals for the EB-1, EB-2 and EB-3 categories, and Chinese and Vietnamese nationals for EB-5. This backlog has continued to grow as demand for visas from applicants from these countries has outstripped available supply. It is currently estimated that there are over 300,000 Indian nationals currently in the backlog for employment-based visa petitions. The bill also raises the cap for family-sponsored petitions from 7% to 15% for applicants of any single nation.
This amendment was included through the efforts of the chair of the DHS Appropriations Subcommittee, Rep. Kevin Yoder (R-KS). Rep. Yoder represents the 3rd District of Kansas which includes the cities of Olathe and Overland Park. These cities are home to numerous technology companies, including Garmin and Accenture, which employ a substantial contingent of foreign nationals. A cursory search on Myvisajobs.com, a job search site for foreign nationals, lists over 400 open positions for foreign candidates in just the city of Overland Park, KS alone.
Rep. Yoder's argument that the current system is unfair to Indian nationals, whose visa applications are backlogged for over 20 years, does have some merit. However, the elimination of the 7% quota ignores the disastrous impact on all employment-based preferences for applicants from the rest of the world.
EB5 Waiting Times:
This amendment has significant implications for EB-5 investors. While it does include a transition-phase provision for "Rest of world" applicants, this provision is limited to the EB-2 and EB-3 categories. For EB-5 investors, the elimination of the country cap would essentially mean that China-born applicants would dominate the front of the line for EB-5 visas, while the rest of the world would stand in line behind them. Mainland China is by far the largest source of EB-5 applicants, accounting for 75% of EB-5 visas issued in FY2017; and Chinese applicants have the oldest priority dates in the system. Adjudication and distribution of visas would immediately shift towards the existing backlog of applicants from China and Vietnam. Thus, a person investing in 2018 would receive their green card in 2027!
Suzanne Lazicki, founder of the Lucid Professional Writing EB-5 Blog, has calculated the visa wait times should this legislation be passed as is:
2014 priority date: visa issued in 2019 (5-year wait)
2015 priority date: visa issued in 2020/2021 (6-year wait)
2016 priority date: visa issued in 2022/2023 (7-year wait)
2017 priority date: visa issued in 2024/2025 (8-year wait)
2018 priority date: visa issued in 2026/2027 (9-year wait)
2019 priority date: visa issued in 2027/2028
China-born applicants would get 99% of EB-5 visas in 2019, and gradually reduce to about 80% of visas by 2027[1]
Stifling Immigration of Skilled workers:
As it stands, with the quota eliminated, the priority of the immigration system will be shifted towards tackling backlog, but in a way that will greatly add to it, while also stifling immigration of the skilled workers that this country needs. This bill, if allowed to pass, would torpedo all immigrant employment-based visas, which would not only hurt petitioners from over 100 other countries, but also will affect businesses who happen to be sponsoring individuals that are not from those countries. A specialist in a highly coveted field from Latvia, for example, would be sent to the back of the line. In addition, it is unclear whether lifting the per-country cap would resolve the backlog issue, as the prolonged waiting period has also been a deterrent for numerous prospective applicants.
Adjust Country Caps by World Population:
By the very nature of their large population sizes, China and India respectively will continue to be a large source of visa applicants. Assuming the current backlog of petitions was miraculously cleared overnight, lifting the cap would still favor applicants from these countries as they would continue to be the largest pool of applicants – crowding out petitioners from other countries by sheer numbers. One compromise suggestion could be to adjust country caps based on world population. With China and India each representing about a fifth of the world population, it may make sense to adjust their caps proportionally.
Will the bill pass?
As of now, the bill has passed the House Appropriations Committee. The committee action would have to be confirmed by the entire House of Representatives, then by the Senate, and finally signed into law by the President. This legislation is completely at odds with the "America First" rhetoric espoused by President Trump and his former advisor Stephen Bannon, who have repeatedly criticized abuse of the H1-B system and "chain migration." While this amendment has thus far escaped mainstream media scrutiny, right-wing news outlets favored by Trump, such as Breitbart and The National Review, are already crying foul. However, to quote David North of the Center for Immigration Studies, "If a provision gets as far along as this one has, there's a good chance it will make it all the way."
On one hand, Democrats voting along party lines and staunch anti-immigration conservatives in Congress may provide enough votes to defeat the Appropriations Bill and the amendment with it. However, on the other hand, the proposed changes to asylum provisions and increased border enforcement might be enough to attract the necessary votes.
[1] https://blog.lucidtext.com/2018/07/28/per-country-limits-in-question/