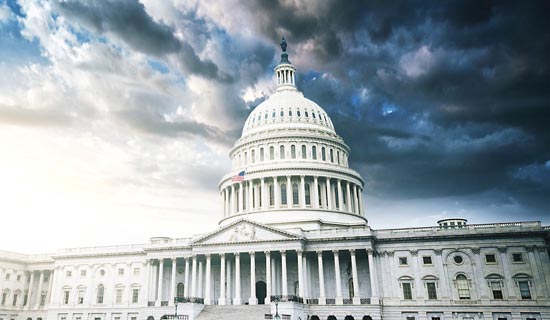 THE STATE OF PLAY IN WASHINGTON – OCTOBER 2019
By Mona Shah, Esq.
.
I recall sending out a blog piece discussing the State of Play in Washington last year– October 2018[1]. Back then, I discussed upcoming mid-term elections, the continued funding authorization for the EB-5 program, the Yoder Amendment, efforts to roll back H-4 EADs, amongst other issues.
One year along and we are fundamentally at the same place! Congress gave the regional center program another short authorization; Senators Grassley and Leahy re-introduced an updated version of their previous bill; the Yoder Amendment was thrown out, only to be replaced with a bill known as the Fairness for High-Skilled Immigrants Act of 2019 (H.R.1044/S.386); and how could we forget, November 21, 2019: The EB-5 Immigrant Investor Program Modernization Regulation will take effect.
.
Status of the Regional Center EB-5 Program
September 27, 2019, President Trump signed H.R.4378, a continuing resolution that keeps the government funded and the regional center program authorized through 11/21/2019. The fact that the new Regulations will take effect on the same date is totally coincidental.
On the same day, Senators Chuck Grassley and Patrick Leahy reintroduced a new version of their EB-5 Reform and Integrity Act, focused on integrity measures. S.2540 – a bill to reauthorize the EB-5 Regional Center Program in order to prevent fraud, and to promote and reform foreign capital investment and job creation in American communities.[2] The bill does not address TEA designations or minimum amounts (primarily because USCIS have already carried out Senator Grassley's wishes); it fails to address many other important issues, such as visa relief, but does comprehensively cover integrity measures. On the face of this legislation, it appears a much-needed bill that would enhance integrity. However, the caveat is that there is an addition of hefty fees and red tape. The EB-5 community encourage transparency and enhanced integrity measures, but the increased hefty fees will be onerous. Should the bill be passed into law, we would definitely see many more regional centers permanently closing their doors.
.
The Fairness for High-Skilled Immigrants Act of 2019 (H.R. 1044/S. 386)
The Fairness for High-Skilled Immigrants Act of 2019 is anything but fair! H.R.1044/S.386 would eliminate caps that prevent any one country from receiving more than 7 percent of green cards for highly skilled workers. These caps were put in place, according to the State Department, to guard against the monopolization of the green card process by a few larger countries. While eliminating the caps would reduce the backlog for nationals from large countries, like India and China, it would shift that backlog onto nationals from smaller countries—adding years of delays.
.
As Ira Kurzbaan notes in his excellent article, [3] another consequence of S.386 would be that:
"…high skilled workers in other areas — like health care and medical research, two areas of great significance to the nation — will be shut out of residency for well over a decade. Potential new Americans in basic science, engineering, chemistry, physics, artificial intelligence, climate change and many other fields who are not Indian nationals will be discouraged from ever coming to the U.S — people working to cure cancer and Parkinson's, to fight climate change and create whole new industries.
Simply passing S.386, as is, would create even bigger problems for employment-based immigration and yet, cynically, one cannot help asking why these bills just keep on reappearing? Jamal Abdi of The Hill writes: "Why is this legislation moving so fast? At a time when Congress has been unable to pass any meaningful reforms to address the multitude of crises in our immigration system, how are lawmakers on the verge of passing such a fundamental overhaul of the immigration system with almost zero debate on the unanticipated consequences? Because nationals who would benefit from the bill are vocal and backed by corporate interests who would also benefit, while the many who would be affected negatively by the change have been quiet by comparison."[4]
H.R.1044 was passed by the House of Representatives last July. Although they had wide bipartisan support for S.386, the resolution was first blocked by Senator Rand Paul (R-KY). The Senator removed his hold following an amendment that reserved 5,000 green cards annually for those in shortage occupations such as Registered Nurses and Physical Therapists. However, as soon as Senator Rand Paul removed his hold, another hold was placed on S.386 by Senator Purdue (R-GA). A few days later, Senator Purdue removed his hold and almost immediately, Senator Durbin (D-Il) placed yet another hold on the Senate bill. Further to the many commentaries and tweets, it appears that the sponsors had given up on getting S.386 approved by a unanimous consent resolution. The rumor mill states that they are apparently planning to attach S.386 as an amendment to a spending bill. The delay has given a growing voice to the opposition.
.
Support for a Comprehensive EB-5 Bill and Long-Term Authorization
The regional center program certainly needs the stability of a long-term authorization. For the first time, the various EB-5 groups speak in unison, held by a common goal. EB-5 Stakeholders include: the Rural Alliance, the US Chamber of Commerce, the EB-5 Investment Coalition, the Real Estate Round Table, and Invest in the USA (IIUSA). Together these groups currently represent large and small regional centers, rural and urban interests, the immigration community and the business community, real estate developers, banks, technology interests, transportation, medical interests, and energy interests to name a few. Aaron Grau, Executive Director of IIUSA, succinctly stated, "After years of debate a realization set in; that the EB-5 Regional Center program's protocols may be dictated by those without an appreciation of the program's true value or worse, the program may simply dissolve. It is said that politics make for strange bedfellows. It is also said that necessity is the mother of invention. What is rarely mentioned is the effort it takes to stay in bed together let alone come to terms and create a common and plausible solution." [5]
The EB-5 community has not been silent but working feverishly behind the scenes enlisting bipartisan congressional support, including fundraising for various members of Congress.[6]
At one such recent fundraiser, Representative Hakeem Jeffries (D/NY) stated: "It is vital that EB-5 Stakeholders come together and support sustainable changes to a program that will bolster its effectivity and availability by engaging the bicameral legislature."
The newly drafted bill, put together with the consensus of EB-5 Stakeholders, will likely be sponsored by Senator Lindsay Graham's office, proposes constructive changes to the EB-5 program. Representatives and Senators alike have expressed support for the bill, and though the Regulations going into effect on November 21st are still an all-too-grim reality for some, it is imperative that we continue to push to promote the EB-5 program especially as it metamorphizes.
.
[1] https://mshahlaw.com/state-play-washington-october-2018/
[2] https://www.congress.gov/bill/116th-congress/senate-bill/2540?s=4&r=2
[3] https://mshahlaw.com/ira-kurzban-fairness-high-skilled-immigrants-act-2019/
[4] https://thehill.com/blogs/congress-blog/politics/455388-the-fairness-for-high-skilled-immigrants-act-is-anything-but
[5] https://iiusa.org/blog/wp-content/uploads/2019/10/E-Pluribus-Unum.pdf
[6] Such as a recent event for Representative Hakeem Jeffries https://mshahlaw.com/city-hill-eb-5-dialogue-congressman-hakeem-jeffries/
.
About the Author:
Mona Shah, Esq.
UK born, Mona a dual licensed attorney and former British Crown Prosecutor, has extensive knowledge of all facets of U.S. immigration law. Her expertise ranges from specialist business law to complicated, multi-issue federal deportation litigation before the US Courts of Appeal. Recognized as an industry leader in EB-5, Mona has received many accolades for her work, including voted top 25 EB-5 attorneys in the US 5 years in a row; Top Lawyer by Who's Who International, 'Top Attorney of North America' amongst others.
A part-time adjunct professor at Baruch College, CUNY University, Mona is a published author, a Lexis Practice Advisor and co-editor of the Trade & Invest Magazine (BLS Media). Mona regularly speaks worldwide, interviewed by mainstream news channels, including Fox Business News, Al Jazeera and quoted in major newspapers, including the New York Times. Mona is a member of the Presidential Advisory Board of IIUSA, and hosts the first EB-5 podcast series (88+ episodes).