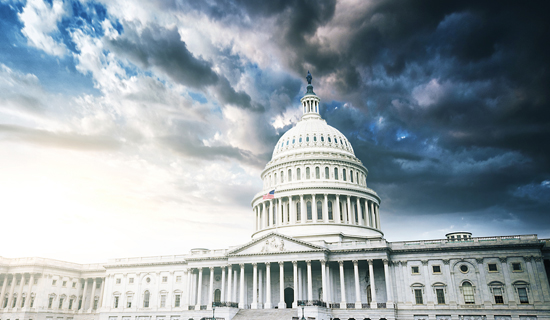 The State of Play in Washington – October 2018
Mid- term elections draw closer, September 30th Deadline moves to December 7th…
What else!
As Immigration falls out of out of the media spotlight, what can we expect?
–
Status of the EB-5 Program
Continued funding authorization for the EB-5 Immigrant Investor Program is contained in H.R. 6157, an appropriations bill that passed the Senate by a bipartisan vote of 93-7 on September 18th. The bill, which passed the House, included funding for the Department of Defense and Labor, Health and Human Services, Education and related agencies, and provided continued appropriations funding until December 7th for other programs, including the EB-5 Immigrant Investor Program.
The fact that the appropriations package provided funding for two of the largest segments of the U.S. budget, combined with a continuing resolution (CR) through December 7th to continue funding agencies whose budgets Congress did not address by September 30th, helped to ensure passage. Although the president signed the bill – it was clear he was not pleased. The package did not increase funding for the Department of Homeland Security, which funds construction of the U.S.-Mexico border wall. The president has repeatedly threatened to shut down the government in an effort to secure additional border wall funding, however Republicans feared the consequences of a shutdown ahead of the November midterm elections. Senate Democrats have agreed to $1.6 billion for the border wall, far short of the $5 billion Trump wants. Senate Republicans, who believe they do not have the votes to get Trump his desired amount, seek to put off a fight over the contentious issue until after the midterm elections.
.
The Yoder Amendment (Indians suffering under EB2)
In late July, the U.S. House of Representatives Appropriations Committee approved a spending bill that includes an amendment sponsored by Representative Kevin Yoder (R-Kan.) that would eliminate "country caps" that limit the number of employment-based visas per country. Under current law, no more than seven percent of the approximately 375,000 primary family and employment-based green cards issued annually may be granted to citizens of a single country.
A United States Immigration and Citizenship Services (USCIS) report issued in May found that more than 306,000 Indians and 67,000 Chinese are awaiting employment-based green cards. If the Yoder Amendment were to become law, it would provide these immigrants, many of who have been waiting over a decade, a faster path to permanent residency while significantly lengthening wait times for citizens of nations with fewer applicants.
The Amendment is based on H.R. 392, Fairness for High-Skilled Immigrants Act of 2017, which boasts 327 co-sponsors. While some conservatives have criticized the amendment as a giveaway to companies that hire foreign workers, particularly H-1B beneficiaries, strong opposition has yet to materialize because individuals who would be negatively impacted are dispersed across different nationalities and ethnic groups.
To become law, the Yoder Amendment would have to be passed by both the House of Representatives and U.S. Senate and signed into law by President Trump. At this point, it is unclear if there would be a Senator willing to sponsor a companion bill to the Yoder Amendment, and there is unlikely to be a vote on the legislation before the midterm elections in November.
Efforts to Roll Back H-4 EADs
The U.S. Department of Homeland Security (DHS) has made it clear that it intends to move forward with plans to rescind work authorization for spouses of H-1B visa holders, officially known as an Employment Authorization Document (EAD) for an H-4 visa beneficiary. In a recent court filing related to a lawsuit brought by Save Jobs USA against DHS challenging the agency's ability to grant work permits without approval from Congress, DHS said it intends to issue a notice of proposed rulemaking to revoke work authorization for spouses of H-1B visa holders.
Save Jobs USA is comprised of former employees of Southern California Edison, an energy company, who were allegedly replaced by H-1B workers. Southern California Edison is accused of forcing American employees to train their foreign replacements, provided by Indian outsourcing firm Tata Consultancy Services. The Save the Jobs members identified in the lawsuit claim they were told that if they refused to train their replacements, they would be denied severance pay and documentation required for the receipt of unemployment benefits.
FWD.us, a tech lobbying group co-founded by Facebook CEO Mark Zuckerberg and Microsoft founder Bill Gates, said in April that revocation of H-4 EADs would remove thousands of taxpayers from the workforce, harming the U.S. economy. Repeal of the H-4 EAD program also has the potential to force couples who rely on the income of both the primary H-1B beneficiary and H-4 spouse to leave the U.S.
.
Calls to Abolish Immigration and Customs Enforcement
In early July, House Majority Whip Steve Scalise (R-LA) attempted to force a vote on H.R. 6361, Establishing a Humane Immigration Enforcement System Act. Introduced by Progressive Caucus co-chairman Mark Pocan (D-WI), the bill would eliminate Immigration and Customs Enforcement (ICE) while establishing a commission to formulate a new immigration enforcement body. Though backed by the far left, the bill is unpopular with most voters.
Scalise hoped that Democrats would either support the bill, enabling Republicans to use that support against them in the upcoming midterm elections, or that some Democrats would oppose the bill, angering their liberal base. House Speaker Paul Ryan, however, quashed Scalise's efforts to force a vote, citing concerns that Democrats would either not vote or uniformly oppose the measure, making Republicans look foolish.
On July 18th the House overwhelmingly passed a resolution introduced by Representative Clay Higgins (R-LA) in support of ICE by a vote of 244-35. A similar resolution introduced in the Senate by John Kennedy (R-LA) failed after Democrats supported S. 2849, the Detention Oversight, Not Expansion (DONE) Act, sponsored by Senator Kamala Harris (D-CA). The bill would increase oversight of detention centers and halt funds for construction or expansion of new facilities. While Republicans will seek to portray Democrats' lack of support for the Kennedy resolution as a lack of support for law enforcement and border security, Democrats are likely to remain firm in their position that they do not want to abolish ICE, but rather to curb intrusive actions, including home and workplace raids.
Possible House Vote on A Guest Worker Program
In June, House Majority Leader Kevin McCarthy (R-CA), who seeks to replace Speaker Paul Ryan when he steps down next year, promised several members a vote on H.R. 4092, the Agricultural Guestworker Act (AG Act), a guest worker program for farmers. This promise, supported by Ryan, induced Representatives Dennis Ross (R-FL) and Dan Newhouse (R-WA) to leave their signatures off of a discharge petition that would have forced a vote on legislation creating a pathway to citizenship for recipients of Deferred Action for Childhood Arrivals (DACA) status, granted to undocumented individuals brought to the United States as young children by their parents. Republicans have sought to avoid a vote on this highly controversial issue.
Although Republicans did not vote on the AG Act before August recess, with Ryan citing concerns that the vote could fail, Ryan and Scalise have promised not only to hold the vote in the fall, but to try to muster the 218 votes necessary to pass the legislation. Ross has indicated that he is willing to wait if the measure is likely to pass, rather than having a show-vote.
9th Circuit Rules White House Cannot Withhold Money from Sanctuary Cities
In January 2017, President Trump signed an executive order dealing with interior immigration enforcement. The order contained a provision limiting funding to jurisdictions that do not cooperate with federal immigration enforcement, also known as sanctuary cities. Recently, the 9th Circuit Court of Appeals ruled that federal funding can only be withheld with Congressional authorization. The appeals court did, however, determine that the U.S. District Court went too far in enjoining the Trump policy nationwide, and remanded the case for "reconsideration and further findings."
The original lawsuit was filed by San Francisco and Santa Clara, both counties in California, against the Trump administration. Santa Clara alleged that $1.7 billion in federal funds was jeopardized under Trump's executive order, while San Francisco maintained that $1.2 billion was in danger.
Trump Administration Continues to Push Cuts in Refugee Numbers
Last year, President Trump sought to lower the cap on the annual number of refugees admitted to the United States from 50,000 to 5,000, according to a former administration official. The administration ultimately capped refugee admissions for this fiscal year at 45,000, the lowest number since the program began in 1980. This year, Stephen Miller, a close aide to President Trump whose legislative efforts have focused on immigration enforcement and reducing overall immigration numbers, is moving forward with efforts to further reduce refugee numbers for the next fiscal year, with sources predicting that the cap could fall as low as 15,000 in 2019.
This hardline stance has the potential leave Secretary of State Mike Pompeo caught between opposing agendas. If Pompeo sides with Trump, he risks alienating State Department employees who strongly oppose lowering refugee caps while also angering nations who already believe the U.S. is not shouldering its fair share of the global refugee crisis.
.
About the Author:
Mona Shah, Esq.
UK born, Mona a dual licensed attorney and former British Crown Prosecutor, has extensive knowledge of all facets of U.S. immigration law. Her expertise ranges from specialist business law to complicated, multi-issue federal deportation litigation before the US Courts of Appeal. Recognized as an industry leader in EB-5, Mona has received many accolades for her work, including voted top 25 EB-5 attorneys in the US 4 years in a row; Top Lawyer by Who's Who International, 'Top Attorney of North America' amongst others.
A part-time adjunct professor at Baruch College, CUNY University, Mona is a published author, a Lexis Practice Advisor and co-editor of the Trade & Invest Magazine (BLS Media). Mona regularly speaks worldwide, interviewed by mainstream news channels, including Fox Business News, Al Jazeera and quoted in major newspapers, including the New York Times. Mona is a member of the Presidential Advisory Board of IIUSA, and hosts the first EB-5 podcast series (70+ episodes)