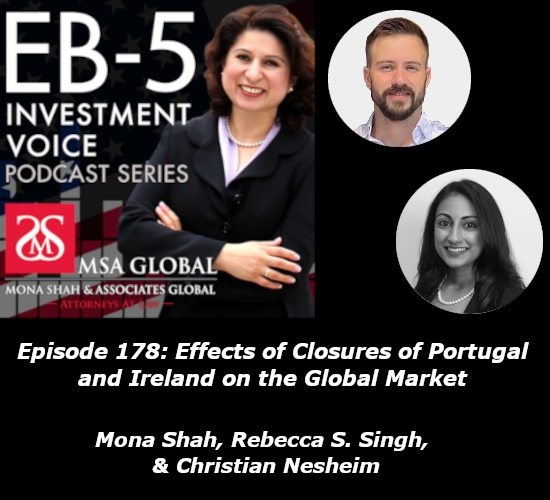 Episode 178: Effects of Closures of Portugal and Ireland on the Global Market
The closure of the Portuguese and Irish Golden Visa programs has caused quite a stir in the citizenship by investment industry. This week, Mona and Rebecca spoke with IMI Daily's Christian Henrik Nesheim about the what, why, and where of it all.
Christian: Portugal does have a housing crisis. Housing is not affordable here for the average Portuguese. Let's say the differential between income and housing prices is much greater in Portugal than it is in the United States, certainly, and probably also most of Europe. And so the government needs to be seen as doing something about that problem. Now, the golden visa holders, which is a small group that has no lobby or representation as such in Portuguese politics, they've sort of become the scapegoat for that...
---
Christian Henrik Nesheim is the founder and editor of Investment Migration Insider, an online newspaper dedicated to providing frequent, in-depth updates on the world of CBI.