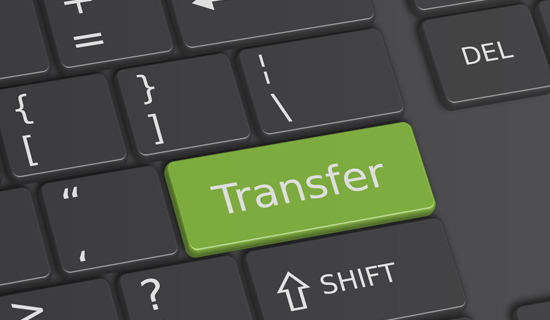 CHANGING LANES FROM E-2 TO EB-5 WITH KAMRAN KIRMANI OF NURIDE
EB-5 Investment Voice,
(Mona Shah & Associates Podcast Series)
Reported by Hermione Krumm, Esq.
EB-5 Investment Voice is the only Podcast series that focuses on and the United States immigrant investor visa, EB-5 and foreign direct investment. Mona Shah, welcomes guests from the industry including: Developers, Regional Center Operatives, Attorneys, Legislators and Politicians.
In this podcast, Mona and Rebecca interview Kamran Kirmani of NuRide Transportation Group to discuss how an investor can transition from an E-2 visa to an EB-5 visa. NuRide Transportation Group have successfully raised capital both for their EB-5 NYCGT Project (New York City Green Transportation project) and for their independent E-2 project.. IN this podcast, the team address the fundamentals of the E-2 visa and its advantages, using the NuRide E-2 program as the case study of a successful business model that fulfills all the criteria for both programs.
With the wait for an EB-5 clocking in at 18 months, ever resourceful and creative, EB-5 lawyers and migration agents have begun to utilize the E-2 non-immigrant visa, as a faster alternative. An E-2 visa can be adjudicated in under 4 weeks, allow a faster entry into the US and eventually be transferred into an EB-5 petition. It is also ideal for people who only request a business access to the States, not permanent stay; and for those who are not sure whether the U.S. are the right spot for them and are merely testing the waters.
What is an E-2 Visa?
An E-2 is a temporary and non-immigrant visa based on a reciprocal commercial treaty between the United States and the individual's country of nationality. It allows a citizen of an E-2 treaty country to be admitted to the U.S. if he or she is coming "to develop and direct the operations of an enterprise in which the applicant has invested a substantial amount of capital."[1] E-2 investors may be accompanied or followed by spouses and unmarried children who are under 21 years of age. Spouses of E-2 workers may also apply for work authorization. To qualify for E-2 classification, the treaty investor must[2]:
Be a national of a country with which the United States maintains a treaty of commerce and navigation (even if his or her birthplace is elsewhere)
Have invested, or be actively in the process of investing, a substantial amount of capital in a bona fide enterprise in the United States
Be seeking to enter the United States solely to develop and direct the investment enterprise[3]. This is established by showing at least 50% ownership of the enterprise or possession of operational control through a managerial position or other corporate device.
What is the minimum investment amount required for an E-2 visa?
There is no minimum investment amount for E-2. The law simply states that the investor must invest, "a substantial amount of capital" in relation to the business. What this really means is that the amount invested depends upon the business or project. One crucial factor for the E-2 visa is the substantiality of the investment. $350,000 may be substantial for a small grocery store but definitely not enough for a large manufacturing plant. Additionally, the treaty investor must show that the investment will not become a marginal enterprise. A marginal enterprise is an enterprise that does not have the present or future capacity to generate more than enough income to provide a minimal living for the treaty investor and his or her family. A business that does not have the capacity to generate such income, but that has a present or future capacity to make a significant economic contribution is not a marginal enterprise.
What level of control should an investor retain? Can an investor's capacity be limited to capital contribution (silent partnership)?
E-2 Investors do not necessarily have to participate in the day-to-day operations of the business;; they can fulfil the control requirement through the appointment of a manager. E-2 Investors, however, cannot cede control. They can maintain such control by managing the cash flow, and regulating the operation of the enterprise.
Since many franchises are extremely specific on the day to day details of operations, the investor could be found to have insufficient control. The inability to control costs can become an issue in cases where the investor's franchise is forced by agreement to buy all materials from the franchisor. The franchisor may control everything from marketing to design. This makes it difficult to show operational control by the investor. In order to establish sufficient managerial control, the investor will want to be able to show such control in hiring or firing, discretion in wage scales, and the ability to set or change the hours of the business.
If an investor chooses to retain services of a manager, what can they bring to the table?
The heavy-duty compliance requirement in a lot of industries pushes investors to outsource the compliance complexity to people with expertise. This saves investors time and money and ensures that things are done properly from the beginning. Investors can enjoy the benefit of a high return should they choose a right and profitable project without doing all the leg work. NuRide, for example, assists investors with the process of buying cars, making repairs, and complying with the law.
How long can I remain in the US on an E-2 visa?
One of the advantages of an E-2 visa is that there is no time limitation. An investor can remain in the US on an E-2 visa for as long as the business is operational. Usually the visa is approved in increments of 2 years. One disadvantage, however, is that any dependent child will not be included after he or she has reached 21.
E-2 to EB-5 Transition
An E-2 visa does not automatically transition into EB-5. To petition for a permanent green card under EB-5, the investor must have invested the requisite amount , depending upon the location of the business, and have created (or be able to create) the required 10 full time jobs. What is important is that there is no minimum time requirement for an investor to stay in E-2 status and that the E-2 capital investment may be counted towards the EB-5 requirement.
Additionally, the entire investment must meet the EB-5 source of funds requirement, which standard is more extensive than the source of funds requirement for E-2 Visas. Therefore, E-2 investors who want to transition to EB-5 in the near future should make sure that the business is suitable for the transition and that the documentation is appropriately drafted.
Furthermore, many E-2 investments relate to establishing a franchise (such as a Papa- John's Pizza) but a franchisee usually is restricted to a certain locality which results in limited options for business expansion should they choose to transition the business into a EB-5 project. There is not much discretion at the franchisee's end. The job creation requirement might bring in another issue for franchisees seeking to expand their business to fulfil the EB-5 requirements. A small franchisee might not require more than 2 employees, which would not fulfil the 10-full-time-job-per-investor requirement for EB-5. Therefore, they either end up investing more because they may have to buy more business to fulfil the job creation requirement or get boxed in as there is nowhere to spend more money on.
How can the NuRide model facilitates a transition from E-2 to EB-5?
NuRide is a transportation company, their E-2 project allows E-2 visa holders who want to become permanent residents to transition within the same project. In comparison, a fast food franchisor such as Papa John's would require investors to start another project or expand to several franchises to qualify for the EB-5.
Infrastructure projects like NuRide solve the job creation issue associated with transitioning from E-2 to EB-5. The NuRide model allows the investor to keep things small or continue to grow.
NuRide has extensive experience with the EB-5 program, and has positioned itself to accommodate the E-2 investor as well. Because E-2 requires investors to own 50% or more of the company, NuRide provides each individual investor with 100% ownership of his/her separate portfolio.
As managing partner, NuRide offers multiple benefits, including access to a larger fleet, fares, lower insurance rates, discounted cars, and accessibility to clients.
Please see the link below for access to the podcast episode: https://mshahlaw.com/changing-lanes-e-2-eb-5-kamran-kirmani-nuride/.
About the Author:
Hermione Krumm, Esq. is an associate attorney with Mona Shah & Associates. Hermione works with EB-5, corporate, merger and acquisition (M&A), intellectual property and foreign direct investment (FDI) matters involving China, the UK and the US. Hermione received her LL.B. (Hons) from the University of Manchester School of Law (UK), and obtained her LL.M. from Cornell Law School. Hermione speaks fluent English, Mandarin and Cantonese.
[1]9 FAM 402.9 Treaty Traders, Investors, And Specialty Occupations – E Visas
https://fam.state.gov/fam/09FAM/09FAM040209.html
[2] https://www.uscis.gov/working-united-states/temporary-workers/e-2-treaty-investors
[3] 8 CFR 214.2(e).