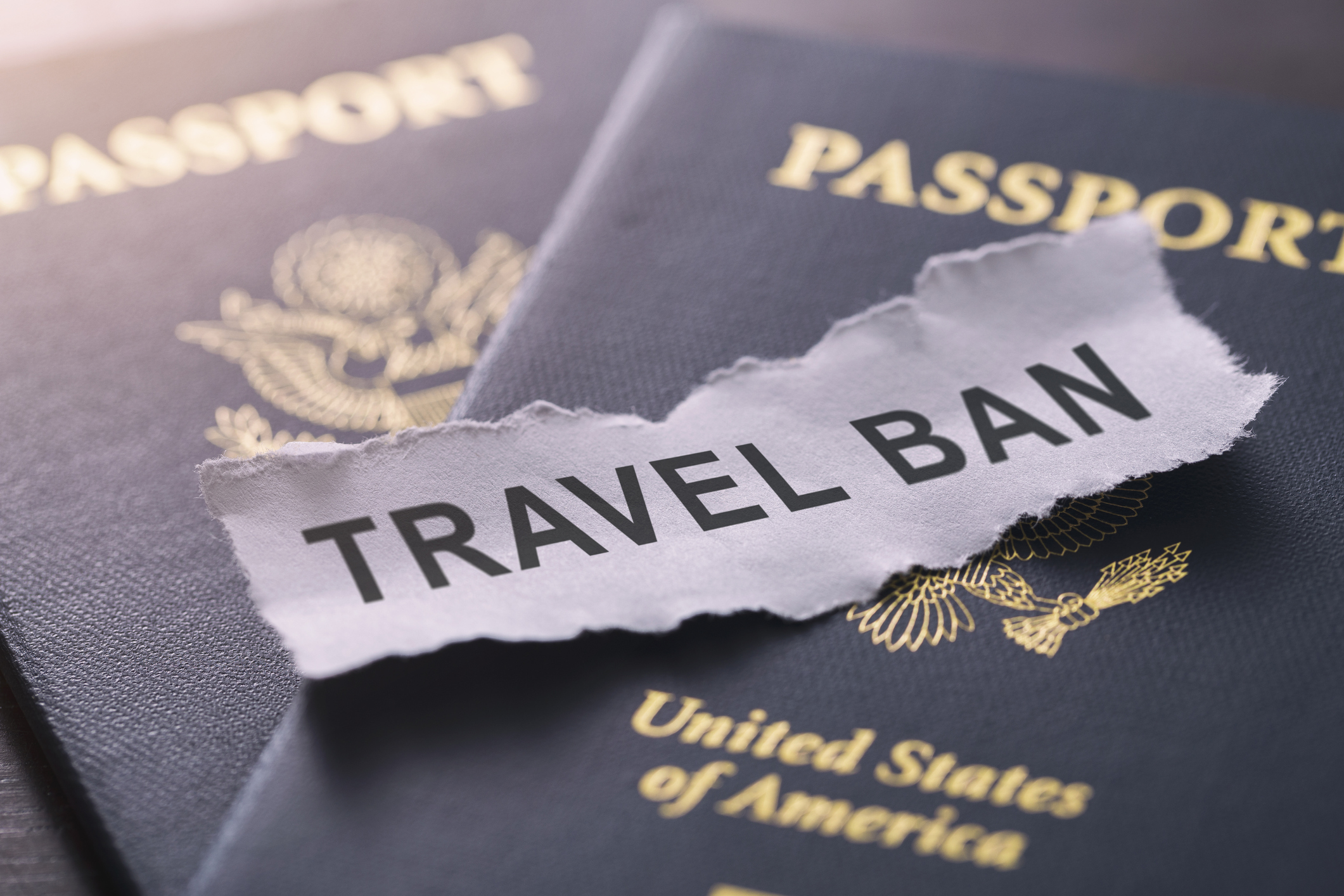 Exceptions to Trump's Travel Ban
Earlier this year, a series of presidential proclamations by Donald Trump, banned entry of foreign nationals into the United States.[1] But for those impacted, limited exceptions are available, including a general National Interest Exception (NIE). Although the U.S. Department of State (DOS) has provided a nonexclusive list of situations in which travel would be considered to be in the national interest,[2] the strongest applicants will be the ones who are able to clearly demonstrate why their entry would positively impact U.S. national security, COVID-19 reduction efforts and/or national economic recovery.
It should be noted that the DOS has already announced[3] that certain business travelers, investors, treaty traders, academics, and students from the Schengen Area, U.K., and Ireland may qualify for national interest exceptions – citing that "Granting national interest exceptions for this travel to the United States from the Schengen area [4], UK, and Ireland, will assist with the economic recovery from the COVID-19 pandemic and bolster key components of our transatlantic relationship." If such individuals already have a valid visa or ESTA authorization, they should contact the nearest U.S. embassy or consulate before traveling in order to procure a national interest exception approval allowing them to travel.
As anticipated earlier,[5] EB-5 investors are exempt from Trump's immigration ban. EB-5 investors  who are already in the U.S. have the option of adjusting status within the U.S. However, approved investors located outside the U.S. awaiting consular processing may experience delays considering the recent consulate and embassy closures.
There is also comfort to be had for investors with families, as the exceptions are also available for those accompanying or following to join a principal applicant whose travel has been deemed in the national interest. Furthermore, applicants (usually derivative applicant of primary investors) who are subject to aging out of their current immigrant visa classification will also be able to qualify under this exception.
Those hoping to qualify under such an exception should follow the instructions on the nearest U.S. embassy or consulate's website regarding procedures necessary to request an emergency appointment and why they believe they may qualify.[6] It must not be forgotten that despite being approved for an emergency appointment request, [7] the final determination regarding the visa applicant's visa eligibility will only be made at the time of the interview. It should also be noted that consular policies and practices often vary from one post to another, which can lead to some level of unpredictability and differing outcomes.
---
[1] https://travel.state.gov/content/travel/en/News/visas-news/presidential-proclamation-coronavirus.html
[2] https://travel.state.gov/content/travel/en/News/visas-news/exceptions-to-p-p-10014-10052-suspending-entry-of-immigrants-non-immigrants-presenting-risk-to-us-labor-market-during-economic-recovery.html
[3] https://travel.state.gov/content/travel/en/News/visas-news/national-interest-exceptions-from-certain-travelers-from-the-schengen-area-uk-and-ireland.html
[4] https://www.schengenvisainfo.com/schengen-visa-countries-list/
[5] https://mshahlaw.com/op-ed-tweets-executive-orders-and-xenophobic-scapegoating-unconstitutional/
[6] Those who do not require a visa, such as ESTA travelers, are also directed to follow such guidance.
[7] Since U.S. embassies and consulates are offering only limited services, the request might only be accommodated on the proposed travel being deemed emergency or mission critical.
About the Authors:
Mohit Karwasra is a dual qualified attorney with a background in commercial dispute resolution. Mohit received his LL.M. from Fordham Law School and BBA-LLB from Symbiosis International University. Mohit currently focuses on different aspects of EB-5 petitions as well as offerings for Mona Shah & Associates Global.