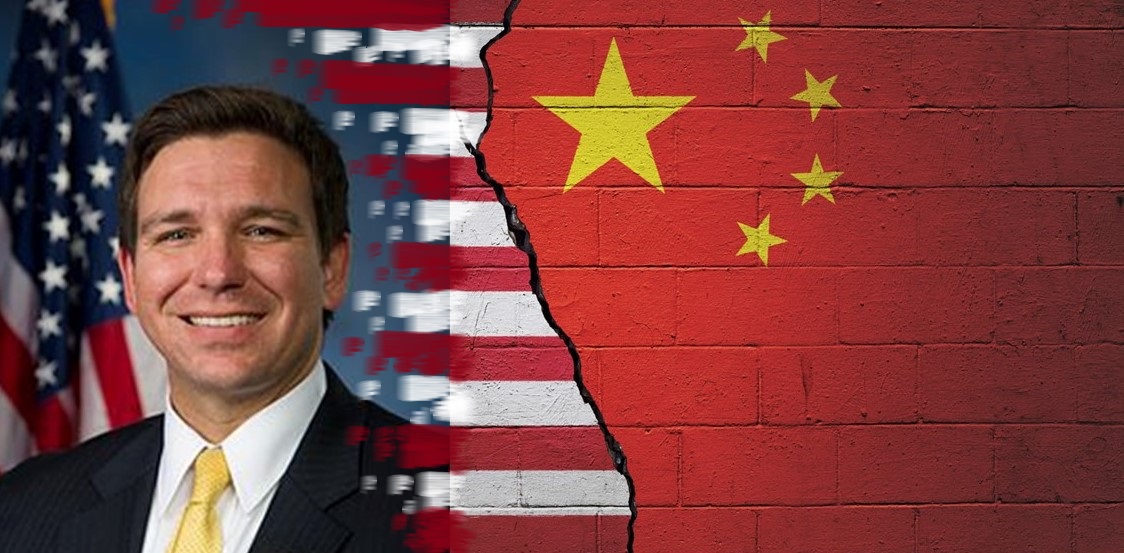 In Shadow of DeSantis' Presidential Run, Anti-China Bill Gives EB-5 Set Pause
By Mona Shah, Esq. and Rebecca S. Singh, Esq.
Keeping a close eye on Florida Gov. Ron DeSantis as the Republican presidential hopeful barrels his way through a campaign marked by anti-"woke" rhetoric and accusations of fascism, EB-5 practitioners remain undaunted by his approach to their sector, which so far appears to be safe from his grasp. Nevertheless, some insiders are urging caution in an industry that depends on immigration, a facet of the American experience that DeSantis has targeted in a flurry of legislation—including a xenophobic Florida law prohibiting Chinese nationals from owning certain kinds of property in the state.
"EB-5 investors are directly responsible for billions of dollars of economic investment and hundreds of thousands of U.S. based jobs," stated Aaron Grau, Executive Director at industry advocate Invest in the USA ("IIUSA"). Adding that "[all] bills have unintended consequences," Grau stressed the need to carefully examine the law's potential ramifications. "To assure the United States continues to benefit from the passion and capabilities of EB-5 immigrant investors, policy-[makers] should seriously consider any unintended consequences to limiting EB-5 visa applicants' ability to strengthen the U.S. economy."
"Policy-[makers] should seriously consider any unintended consequences to limiting EB-5 visa applicants' ability to strengthen the U.S. economy." —Grau
This warning has not gone unheeded among EB-5 specialists, who have been watching DeSantis' political movements with interest. Decried by many observers for its racism, the aforementioned bill, S.B. 264—which goes into effect on July 1—is intended to curb the reach of the People's Republic of China and the Chinese Communist Party as part of DeSantis' tough stance on the country. Specifically, the law hones in on a group of nations (including the People's Republic of China) that are each labeled a "foreign country of concern"; the others are the Russian Federation, the Islamic Republic of Iran, the Democratic People's Republic of Korea, the Republic of Cuba, the Venezuelan regime of Nicolás Maduro, and the Syrian Arab Republic.
Ominous language in the bill has raised not a few eyebrows. For one, the anti-China precepts in this this piece of legislation include the directive to "[prohibit] the People's Republic of China, the Chinese Communist Party, any other political party or member of a political party in the People's Republic of China, and certain persons and entities from purchasing or acquiring real property in this state or having more than a de minimus indirect interest in such real property." Given the fact that Chinese nationals have previously made up a significant portion of EB-5 participants—for example, out of a total of 10,885 EB-5-related visas issued by USCIS in fiscal-year 2022, the agency awarded 6,125 to immigrant investors from China—DeSantis' mandate is especially troubling.
Opponents of the law, such as the American Immigrant Investor Alliance ("AIIA"), show that semantics could be a major—and problematic—factor in applying S.B. 264. "The issue AIIA sees with this law is that its language is broad enough to include negative interpretations of EB-5 investments, on top of the explicit limitations on property ownership," the organization stated. "This law could harm investors with an indirect or direct stake in an EB-5 project, especially those with an equity stake in their EB-5 project."
According to AIIA, the bill could potentially affect the viability of EB-5 applications. "Equity in a specific construction project (even through a New Commercial Enterprise) could potentially be viewed as 'partial ownership' of a real estate asset," the organization noted. "The 'ownership' aspect may force investors to sell their stake in the project and possibly disqualify their EB-5 petition."
One potentially mitigating factor could be the results of litigation from a group of Florida-based individuals of Chinese heritage who are contesting the legality of the law. If they win, and the bill is struck down as unconstitutional, it is likely that the decision would be appealed; as such, a final verdict should not be expected to arrive any time soon. This leaves Chinese communities in Florida exposed to the deleterious effects of S.B. 264's racism from July 1 until the matter is rectified.
Yet despite the bigotry informing the legislation, practitioners in general expect that the law's specific tenets will not directly compromise EB-5 projects in Florida—even though the state has been a haven for projects in EB-5-friendly sectors such as real estate. This is because most immigrant investors participating in the EB-5 program do not purchase the land on which their projects are located (developers often rent such land instead), any questions of ownership in this context are likely moot. Meanwhile, industry advocates such as Gar Lippincott, Managing Partner at Atlantic American Partners, a Florida-based private equity fund manager with a specialty in real estate, have been on the case, making certain that the legislation does not spill over into EB-5.
"Florida is wide open to EB-5 investment." —Lippincott
"We have been assured by the bill's sponsor, Senator Jay Collins, that the intent of the bill is not to prevent any EB-5 investment and he has instructed the Florida Department of Economic Opportunity to clarify this when they write the specific rules," noted Lippincott. "Florida is wide open to EB-5 investment."
Indeed, the state has been a top spot for the EB-5 set. According to USCIS, Florida has 59 out of the 640 approved regional centers as of April 4, 2023—almost 10% of the total. So the law's reach vis-à-vis EB-5 could be a sensitive issue if ever the twain shall meet … however improbable that may be.
In the meantime, DeSantis has pressed on with his candidacy, though polling indicates he has a long way to go. One national poll via USA TODAY/Suffolk University shows that he trails President Joe Biden, as well as DeSantis' primary opponent in the campaign for the Republican nomination, former President Donald J. Trump. There is a chance that DeSantis, if elected, could support federal legislation similar to S.B. 264 that prohibits Chinese individuals from owning certain kinds of property, but that bridge has yet to be crossed. If DeSantis' presidential bid fails, his hold on Florida's governorship likely will be secure—especially as he reportedly need not resign his governorship to run for President. That could potentially clear up the way for more such legislation targeting the People's Republic of China.
These are all big ifs, and at this stage, the EB-5 sector does not seem to be in danger. Politics and business, however, do not always mix, and any further tilts toward Sinophobic legislation could reverberate throughout the space. A DeSantis presidential win could make that possible.
Will the EB-5 contingent be ready for that eventuality? If the industry's mood is any gauge, the DeSantis campaign will be—to borrow a line from the Grateful Dead—a long, strange trip … but one that, accompanied by the requisite ongoing guidance, can bypass the sector.
With any luck, that will help keep the American dream alive for everyone.
Aaron Muller and Simon Butler contributed to this article.