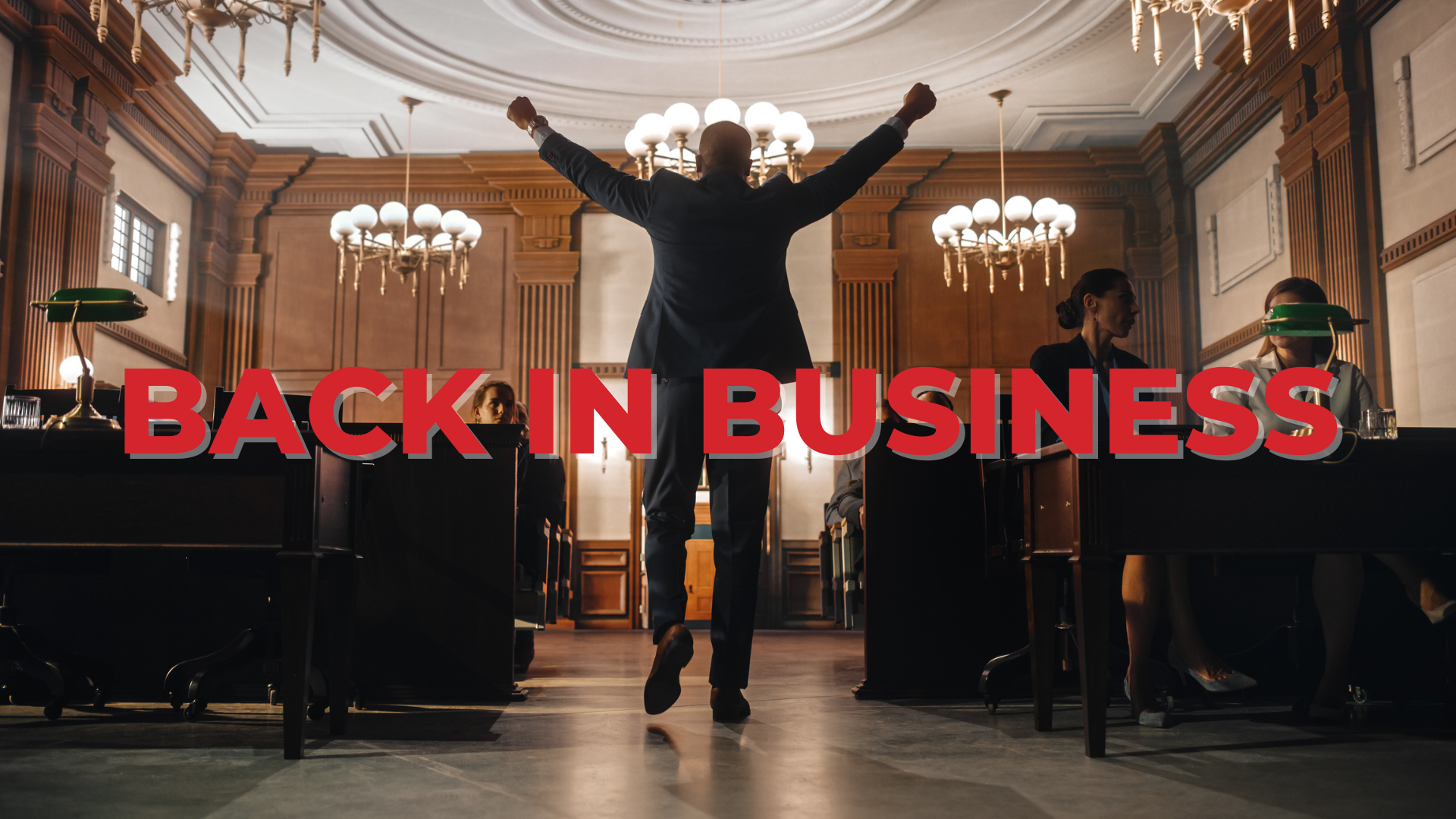 Joint Settlement of Two Lawsuits Against USCIS
Tune in to EB-5 Investment Voice podcast, where next week attorney Mona Shah and guest speakers David Hirson (David Hirson & Partners, LLP) and Robert Sloposky (Vice-President, Signature Bank) will provide an in-depth discussion and analysis of the Settlement Agreement.
---
BY: Mona Shah, Shaun Chaudhry, and Sarah Salarano
The EB-5 program is fully back in business as yet another positive EB-5 event, post-RIA 2022 is effectuated.  A settlement agreement was filed between the US Department of Homeland Security/USCIS and Behring Regional Center LLC, led by EB-5 regional centers and Invest in the USA (IIUSA). The terms of the settlement protects EB-5 investors and re-authorizes previously approved regional centers. Though there is a substantial cost as,  regional centers who wish to continue to maintain their designations to support new I-526E petitions, must file the Form I-956 by December 29, 2022 as an amendment. The form is accompanied by a fee of $18,000 along with the new Integrity Fund fee of $20,000.
Background
In the months since the passage of the EB-5 Reform and Integrity Act of 2022 (RIA) there has been substantial commotion over how existing regional centers are to be regarded under the new guidance. Even following the approval of Behring Regional Center's request for a preliminary injunction against USCIS on June 25, 2022, further clarification was needed to specify the directions for which the then newly reauthorized regional centers were to move forward. Now with the recent settlement reached upon negotiations with the government, we have a clearer picture on how regional centers, and the EB-5 investment program as a whole, can progress without further agitation.
Passage of the RIA was intended to revamp and streamline the EB-5 immigration investment program, but left open a significant hurdle for hundreds of regional centers: redesignation under the new law. USCIS interpreted RIA as requiring every regional center to seek reauthorization, leaving hundreds of previously designated regional centers out of status without any warning.
As a response, Behring Regional Center, and subsequently EB5 Capital, et al., filed for a preliminary injunction against the USCIS redesignation mandate. The matter was reviewed in May of this year as part of a hearing at the federal court for the Northern District of California, with a verdict given a couple months thereafter.
Judge Vince Chhabria approval of Behring's injunction against USCIS had cited many factors for its reasoning, including the ambiguous language of the RIA act distinguishing current regional centers from future ones, no concrete steps for regional centers to move forward within the context of the new legislation, and provisions within the act that suggest the retention of authorized status moving forward. This finding of legal error resulted in the reversal of the deauthorized status of regional centers currently working. However, more guidance under RIA was necessary – leading to the latest settlement agreement.
The Settlement
On August 24, a coalition of EB-5 stakeholders and USCIS reached a settlement agreement regarding the two lawsuits. The settlement affirms that previously designated regional centers maintain their authorization status, with a few caveats.
All regional centers, including those whose designation status was grandfathered in, must still submit the new Form I-956 and $17,795 filing fee by December 29, 2022. Whereas USCIS previously halted all regional center activity until the I-956 was approved, centers now needn't wait for adjudication to operate. If applicants do not receive a receipt number within 10 days of filing their I-956 petitions, they are permitted to submit I-526E filings with other documentation demonstrating their pending application, such as a cashed check. Previously designated centers and project exemplar petitions will have deference with adjudication.
If a previously designated regional center seeks to expand its geographic scope with the filing of the new Form I-956, they may do so without losing their designation status. However, the new geographic area will not be valid until I-956 approval. Until then, the regional center must operate within their previous scope.[1]
In other forms-related news, the settlement also states that Forms I-956, I-956H, I-956F, I-956G, and I-526E will be reevaluated and undergo the proper notice-and-comment period. Until resolved, the current versions of the forms will be valid and considered "interim."[2]
The settlement also institutes quarterly meetings between USCIS officials and representatives of the plaintiffs to "engage in good faith discussion,"[3] opening an accessible line of communication the agency and EB-5 industry which has never been seen before. These meetings will last for at least the next two years and allow "all Parties to address any unforeseen issues."[4]
USCIS has 21 days after the Effective Date of the settlement to update its guidance on their website, and until December 1, 2022 to make the necessary changes which "adhere to the terms of this Settlement Agreement."[5]
The settlement essentially allows the Industry to continue creating jobs and bringing vital investment into the US. " The EB-5 Program has an overwhelmingly positive impact on the U.S. economy. Between 2008 and 2021, the EB-5 program helped generate $37.4 billion in foreign direct investment to create and retain U.S. jobs for Americans at no cost to the taxpayer." (IIUSA)
To read the full settlement, click here.
Subscribe to our website and stay up to date on all things EB-5, RIA, and more!
---
[1] Case No. 3:22-cv-02487-VC STIPULATION OF SETTLEMENT, page 4
[2] Case No. 3:22-cv-02487-VC STIPULATION OF SETTLEMENT, page 8
[3] Case No. 3:22-cv-02487-VC STIPULATION OF SETTLEMENT, page 6
[4] Case No. 3:22-cv-02487-VC STIPULATION OF SETTLEMENT, page 9
[5] Case No. 3:22-cv-02487-VC STIPULATION OF SETTLEMENT, pages 8-9