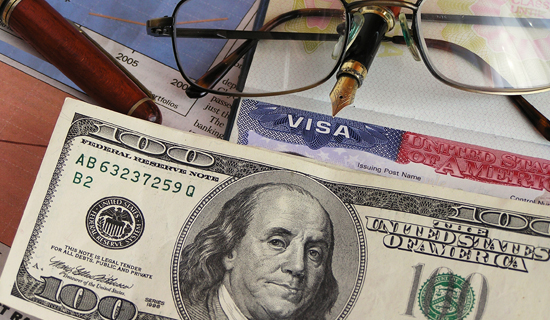 The Latest Crisis For EB-5: Visa Backlogs Extend To More Countries
By: Mona Shah, Esq. and Hermione M. Krumm, Esq.
.
The EB-5 Industry was stunned when in June 2017, the OMB announced that the backlog for Chinese investors had reached 10 years, effectively stymieing the market. Anxious to find investors for EB-5 projects, regional center operators and developers started pursuing potential EB-5 candidates in new terrains. India quickly became a favorite hunting ground. Bolstered by India's new-found wealth and EB-2 woes, the pursuit grew rapidly. Just over seven months after the first major EB-5 convention in Mumbai, India, on April 24, 2018, Charlie Oppenheim, Chief of the Visa Controls Office at the US Department of State, delivered the breaking news at the IIUSA Annual Conference in Washington DC that India would follow the fate of Vietnam and China with final action dates, leading to visa backlog and possible retrogression. Other countries mentioned included: Brazil, Taiwan and South Korea – all popular countries for the EB-5 visa.[1]
The idea of visa backlogs in a category previously described as the 'red carpet visa' initially astonished all; were there really so many high net worth individuals and entrepreneurs?
.
The Current Visa Counting Method
The Immigration and Nationality Act (INA) limits the number of employment-based immigrants to 140,000 annually,[2] amongst which, 7.1 percent, or 9,940 visas are allocated to the EB-5 program.[3] In addition, if demand for EB-5 visas exceeds the 9,940 ceiling[4], a per country cap of 7 percent will be placed, meaning the number of immigrant visas made available to natives of any single country may not exceed 7 percent of the total number of visas that are available in a given fiscal year[5], which amounts to 695.8 visas for each country on a yearly basis.
In addition, instead of counting only the principal investor against the annual limit on visas, the DOS counts a visa for each member of the family, making available EB-5 visas drop to approximately 3,000 visas a year.
If unused visas from other countries are available, they may be reallocated to a country that has already exhausted its annual per country allocation. For example, in FY2018, 10,075 visas were available. Unused visas would pass to countries that had oversubscribed – at this time, it seemed that all the unused visas would go to China as the investors' priority dates were earlier. However, FY2018 is the first year that we have seen the rest of the world use more visa numbers than China. The previous year, FY2017, China had used 7,567 of the overall total visas available in comparison to the rest of the world at only 2,523. However, in FY2018 China used 4,624 visas whereas the rest of the world used 4,960.
.
The WORST-CASE Scenario:
At the October 2018 IIUSA / AILA conference in Chicago, Charlie Oppenheim again caused consternation, predicting that investors filing on or after October 30, 2018 would be subject to the following waiting lines:
China, 14 years;
Vietnam, 7.2 years;
India, 5.7 years; Final Action Date for India "no later than July 2019." In other words, the annual EB-5 visa allocation available to India in FY2019 is expected to run out in July
South Korea, 2.2 years;
China-Taiwan, 1.7 years;
Brazil, 1.5 years.
According to Oppenheim these estimated wait times would be "the worst-case scenario".
.
At the time of this publication, China and Vietnam remain in backlog. India, however, is current with a Final Action Date expected in July 2019. While there has been a steep increase of visas used by India in FY2018 at $6.1% (not many petitions filed in the previous years) – compared to the rest of the world, in FY2017, India had used only 1.7% of the visas, which helps to explain the lack of backlog that we see currently there. Still, China is leading currently with 48.3% of the visa usage. New visa numbers will be available in October 2019.
.
Estimated petitions on file with NVC from 2014-2017:
It is important to note that the above numbers represent applications filed with the Department of State that handles the consular processing and does not include the AOS applications that are filed with USCIS (however, the numbers with USCIS are not anywhere near the number with the DOS – e.g., for India, there are 43 AOS applications pending at this time).
Further these estimates are very "rough" and cannot encompass all the variables, such as dissipation from petition revocations, deaths, age outs, withdrawals, and many other factors; nor does it include possible increases from family "acquired" before visa issuance, possible legislative, regulatory, judicial or other governmental action that might increase available numbers, but, they do provide a glimpse into the issue of demand versus the annual per-country limit impacting visa availability.
.
REMEDIES:
Immediate: Expedited Project: Question: Will filing within an expedited project escape the visa backlogs? The answer is that it is all about the timing. In order to avoid the visa backlogs, an investor must obtain an approval, file for adjustment or a visa at the consulate, AND receive the interview date.
Pending Law Suit: Feng Wang, et al. v. Michael R. Pompeo, in his official capacity as U.S. Secretary of State, et al. (D.C. 2018),
The EB-5 industry, in general, has long supported legislative reforms in relieving retrogression, whether it is to increase availability of visa numbers for EB‑5 investors, or to restore the EB-5 visa allocation to the original intent of the law wherein only the investors should be counted against the 10,000-visa per year limit. Our firm, for example, filed a petition to the Senate Judiciary Committee in August 2017, which has received widespread support from the entire EB-5 industry on excluding derivatives from the 10,000 visa allocation.[6]
Despite numerous earnest efforts to push the legislative reforms ahead, and a fair number of close calls before the various deadlines for reauthorizing the EB-5 Regional Center Program, no legislative reform has been forthcoming. The chance of legislative reform before December 7, 2018, the current deadline for the Regional Center Program, is unlikely. On the regulatory side, the Office of Management and Budget (OMB), which was to finalize the proposed EB-5 Immigrant Investor Program Modernization rule by November 2018, has received the regulations for review. Nonetheless, the likelihood of any regulatory action before the new deadline is slim to none, as the previously-predicted deadlines of February 2018 and August 2018 have lapsed quietly without leaving any remark. Even if adopted, however, the proposed regulation would still not relieve the long visa backlog due to the lack of verbiage addressing the issue.
Expecting no forthcoming legislative resolution, the industry has reacted with litigation as a last resort. On July 25, 2018, a lawsuit was filed in the U.S. District Court for the District of Columbia by the American Lending Center (an EB-5 regional center) and more than 450 EB-5 investors.[7] The suit, filed by the law firm Kurzban, Kurzban, Weinger, Tetzeli and Pratt, P.A., led by one of the country's leading immigration attorneys, Ira Kurzban, seeks relief for investors' children who have fallen victim to "aging out" due to DOS' incorrect interpretation of the law on the visa quota.
The legal argument is that section 203(d), which applies to all immigrant categories, does not include dependent family members in the overall visa count. This Monday October 22, 2018, the suit has received a preliminary win at the court with the federal judge granting provisional class certification to the EB-5 investors and their spouses and children, for the "sole purpose of resolving" the class' motion for a preliminary injunction seeking relief from the State Department's counting policy.[8] However, the final result on the subject matter is yet to be seen, especially considering federal courts tend to give deference to long-held administrative positions.
.
Lobbying: The various Trade Association groups within the EB-5 Industry, including
IIUSA and EB-5 Coalition continue with pursue lobbying efforts in an effort to find alternative relief.
.
About the author:
.
Mona Shah, Esq.
UK born, Mona a dual licensed attorney and former British Crown Prosecutor, has extensive knowledge of all facets of U.S. immigration law. Her expertise ranges from specialist business law to complicated, multi-issue federal deportation litigation before the US Courts of Appeal. Recognized as an industry leader in EB-5, Mona has received many accolades for her work, including voted top 25 EB-5 attorneys in the US 5 years in a row; Top Lawyer by Who's Who International, 'Top Attorney of North America' amongst others.
A part-time adjunct professor at Baruch College, CUNY University, Mona is a published author, a Lexis Practice Advisor and co-editor of the Trade & Invest Magazine (BLS Media). Mona regularly speaks worldwide, interviewed by mainstream news channels, including Fox Business News, Al Jazeera and quoted in major newspapers, including the New York Times. Mona is a member of the Presidential Advisory Board of IIUSA, and hosts the first EB-5 podcast series (73+ episodes).
Hermione M. Krumm, Esq.
Hermione Krumm, Esq. is an associate attorney with Mona Shah and Associates Global. Hermione works with EB-5, corporate, merger and acquisition (M&A), intellectual property and foreign direct investment (FDI) matters involving China, the UK and the US. Hermione writes and comments frequently on current business and immigration issues. Her articles have been published by LexisNexis, ILW, EB-5info, EB-5 Supermarket, etc. Hermione received her LL.B. (Hons) from the University of Manchester School of Law (UK), and obtained her LL.M. from Cornell Law School. Hermione speaks fluent English, Mandarin and Cantonese.
..
[1] (https://mshahlaw.com/countries-including-india-soon-face-eb-5-visa-retrogression/)
[2] INA §201(d)(1)(A).
[3] INA §203(b)(5).
[4] INA §202(a)(5).
[5] INA §202(a)(2).
[6] https://www.change.org/p/john-cornyn-increase-eb-5-visa-capacity?recruiter=753115735&utm_source=share_petition&utm_medium=copylink&utm_campaign=share_petition.
[7] Feng Wang, et al. v. Michael R. Pompeo, in his official capacity as U.S. Secretary of State, et al. (D.C. 2018), available at https://object.cato.org/sites/cato.org/files/wp-content/uploads/eb5complaint.pdf.
[8] Ibid., at https://www.pacermonitor.com/public/case/25163493/WANG_et_al_v_POMPEO_et_al.