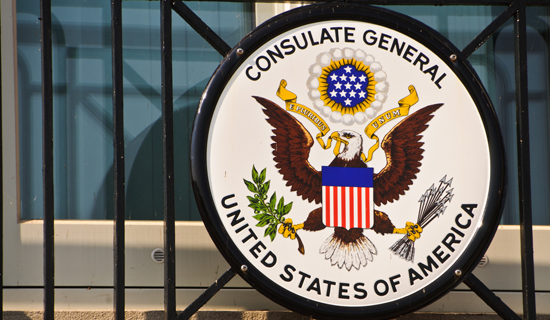 The Visa Bulletin: What It Is and What It Actually Means
By Rebecca S. Singh, Esq.
Whether you are an immigration lawyer or an applicant for a U.S. immigrant visa, the Visa Bulletin is a go-to resource to keep updated on the latest news and visa numbers that are released by the United States Department of State. This article will provide you with a basic understanding of what you need to know about the Visa Bulletin and what the numbers actually mean.
The monthly visa bulletin summarizes the availability of immigrant visas for the family-based, employment-based, and diversity visa categories each month. The U.S. limits the number of individuals who may immigrate permanently each year, e.g. the EB-5 category, specifically, is limited to 10,000 visas per year. Information required to determine whether an immigrant visa is available for a particular type of category can be found in charts published in the monthly visa bulletin. See https://travel.state.gov/content/travel/en/legal/visa-law0/visa-bulletin.html.
Eligibility within the employment-based and family-based categories is determined by the date a case was initially submitted, e.g. when you file an I-526 petition under the EB-5 category, to the United States Citizenship and Immigration Services (USCIS) or the Department of Labor (DOL). The date of initial submission is also known as the priority date.
The charts in each monthly edition of the visa bulletin list the dates by category and country. These dates are known as cutoff dates. To be eligible for an immigrant visa, an individual's priority date must fall prior to the cutoff date. So unfortunately, if your priority date falls on the same date listed in the visa bulletin, you will not be able to apply for the visa that month! When a priority date falls prior to the relevant cutoff date, the priority date is said to be current. If no dates are listed, but rather a "C", it means it is current for that country that month. The employment-based chart below is for the upcoming December 2018 Visa Bulletin. The chart indicates, for instance, that immigrant visas are available for all other EB-5-approved petitioners except for Mainland China and Vietnam-born persons.
A. FINAL ACTION DATES FOR EMPLOYMENT-BASED PREFERENCE CASES
The chart above is known as Chart A – it indicates cut-off dates for immigrant visa availability. Chart B, reproduced below, indicates whether or not an individual in a specific visa category can submit a final application for permanent residence, either an I-485 adjustment of status (AOS) application or a DS-260 immigrant visa, or more commonly known as consular processing (CP), application with supporting documents (Stage 2 of the EB-5 process). See discussion further below on AOS vs. CP.
B. DATES FOR FILING OF EMPLOYMENT-BASED VISA APPLICATIONS
This chart (also for December 2018) indicates that all EB-5-approved petitioners, except FOR Mainland China-born petitioners, can file either an AOS or CP application with supporting documents. Mainland China cannot file for Stage 2 unless the priority date is prior to October 01, 2014. Again, Chart B (Dates For Filing) only allows approved petitioners to file the Stage 2 application, but a visa/green card will not be available until the priority date is current in Chart A (Final Action Date).
Adjustment of Status (AOS) vs. Consular Processing (CP)
AOS takes place when an investor is already in the U.S. on a non-immigrant visa and applies to have their status "adjusted" to an immigrant category. By contrast, if the investor and their dependents are located outside the U.S., the family must go through CP at the U.S. Embassy or Consulate located in or one designated to their home country. Please read our article, "Where is My Green Card? The Second Stage of the EB-5 Process".
Chart B has significant benefits for individuals already in the United States who do not have a current priority date, meaning that an immigrant visa is not yet available for them (Chart A – Final Action Date). Individuals with a current Date for Filing (Chart B), can reap the benefits of a pending AOS application – employment and travel authorization. Caveat with Chart B!!!! At this time, USCIS is accepting Chart B filings, but have not done so in the past. Applicants should visit www.uscis.gov/visabulletininfo for information on whether USCIS has determined that Chart B can be used for each month for filing applications for adjustment of status with USCIS.
Individuals who hold employment authorization (EAD) based on a pending AOS application can work for any U.S. employer. This is in stark contrast to nonimmigrant worker visas, such as H-1B's, which tie the visa beneficiary to the sponsoring employer. Additionally, unlike visa stamps for nonimmigrant worker visas which must be renewed at U.S. consulates abroad, employment authorization based on a pending permanent residence application can be renewed from within the U.S. Finally, earlier filing of final employment-based permanent residence applications means that certain individuals will be eligible to change employers while their AOS applications are pending.
About the author
Rebecca S. Singh, Esq.
As an advanced EB-5 practitioner, with a litigation background, Rebecca works with project developers as well as individual entrepreneurs. She is responsible for analyzing, crafting and preparing project documents not only for RC designation, and project or amendment filings, but also for direct EB-5 project petitions as well as I-829 petitions. Rebecca trouble shoots for other attorneys and is well versed in USCIS compliance.
Rebecca is highly proficient at investor petitions, counseling clients through all stages of the EB-5 program. She has successfully filed complex source of funds issues from clients worldwide. Rebecca is an expert in consular affairs and adjustment of status cases, handling issues such as consular waivers, problematic "Age Out" issues, and non-immigrant and immigrant visa applications.
Rebecca also has extensive EB-5 marketing experience, authoring numerous published articles, appearing and producing podcasts and other media streams, and traveling internationally for global conferences.