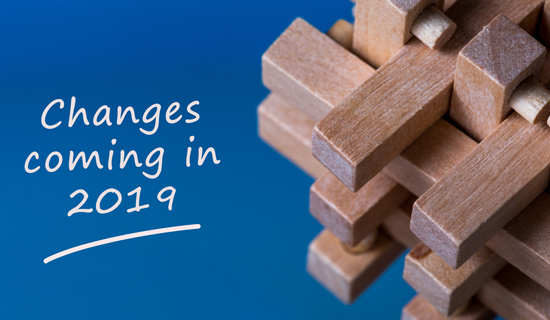 EB-5 REGULATIONS GET CLOSER TO THE FINISHING LINE…HR 1044…SHOULD THE EB-5 INDUSTRY BE WORRIED?
As attention returns back to the EB-5 program, Senator Grassley tweeted vigorously yesterday in support of immediate OMB (Office of Management and Budget) action on the proposed legislative reform, claiming, yet again, that the program is fraught with national security risks and fraud and misused by deep-pocket big-city developers to subsidize glitzy projects. In the 9-step process for the implementation of new administrative regulations, it was announced last Friday, that the new EB-5 regulations have reached Step Eight, i.e. OMB Review of the Final Rules. It is important to know that the OMB does not review every new regulation, but only those that are deemed to be "significant" and it is the final step before the Final Rules can be published and a date is set for implementation.[1]
While the unscrupulous marketing forces will no doubt delight in panicking the potential investor, it should be stressed that this step in the process can typically take a few months. Thereafter, before the final rules can take effect, USCIS must submit the final rules, along with supporting information, to both houses of Congress and the General Accounting Office before they can take effect. Both Congress and the President can effectively delay the process further.
We still do not know what the minimum investment amount will be; nor have we been informed as to whether USCIS took any notice of the outcry from the EB-5 industry that increasing the standard minimum EB-5 investment amount to $1,800,000, or $1,350,000 in a TEA, would effectively kill the program. It is hoped that this recent announcement will galvanize the EB-5 industry into finally unifying. Trade industry bodies such as IIUSA have reached out to other groups, such as the EB-5 Coalition and the Rural Alliance to arrive at a consensus. In the opinion of the author (though many would disagree as the wolf has cried many a time), it is definitely a stronger likelihood that we will see draft legislation reforming the EB-5 program finally materialize before the Regulations are allowed to go into effect.
Indeed, it could be argued that the industry has never been in such a conundrum! On the one hand, there is the fight for re-authorization and additional visas to prop up the increasing demand, on the other, there is HR 1044: Fairness to High Skilled Immigrants Act of 2019 (HR 1044) – introduced in the House by Rep. Zoe Lofgren on February 7, 2019. This bill has 116 bi-partisan co-sponsors and would eliminate per country caps for employment-based immigrants and increase per country caps for family-sponsored immigrants from 7% to 15%. The bill would have a chilling effect for EB-5, as stated by Aaron Grau, Executive Director of IIUSA, pursuant to a data analysis (report made in January 2019) conducted by IIUSA, which concludes "the elimination of per-country cap for EB-5 will eliminate any new EB-5 economic development investment to the United States for at least 10 years, thus putting any new investment at risk."
Whether HR 1044 has any chance of passing is yet to be seen. The history of such bills has been checkered. Last year we saw HR 392 – Fairness to High Skilled Immigrants Act (115th Congress) – introduced by Jason Chaffetz (sponsorship taken over by Ex-House Representative Kevin Yoder). This bill had had 329 co-sponsors, but it failed to get beyond the Subcommittee on Immigration and Border Security despite seemingly broad bi-partisan support. The current version (HR 1044) will most likely wind up in the same sub-committee. The obvious difference is the new make-up of the subcommittee (22 Democrats, 16 Republicans). As evidenced, bi-partisan sponsorship is not always indicative of success. Congressmen will often co-sponsor a bill they do not like in order to satisfy certain groups of constituents as long as they are certain the bill will never make it to an actual floor vote.
There has always been a general consensus that the program requires reforms; some of the most onerous problems attributable to in the existing EB-5 program: fraud, lack of disclosure, insufficient oversight, deviation from the TEA program objectives, and unjustifiable adjudication delays. Even without new legislation, USCIS and the SEC have made strides in moving the program forward. The wish list has not yet been fulfilled and we need more reforms and changes. We live in the hope that the lawmakers do not forget the numerous examples of the benefits of the program, not only creating jobs but also in the draw of overseas investment.
[1] Summary of provisions in the NPRM from 2017:
Increase of the minimum amount to $1,800,000, or $1,350,000 in a TEA
A TEA is based on high unemployment and incentivized with 25% reduction to the investment amount (not other factors or incentives as proposed by Congress).
A TEA can only be designated for a high-unemployment MSA, county, city, single census tract, or limited group of census tracts. DHS, not the states, is responsible for TEA designation.
Give priority date protection (an investor with an approved I-526 could choose to file a new I-526 while keeping the original priority date, subject to certain restrictions)
Filing Adjustment of Status concurrently
Spouse and children may be able to file I-829 even if not included on the principal investor's petition.
Other technical changes.
.
.
About the author:
.
Mona Shah, Esq.
UK born, Mona Shah is a dual-licensed attorney and former British Crown Prosecutor. Mona has over 26 years of legal experience with extensive knowledge of all facets of U.S. immigration law. Recognized as one of the industry leaders in EB-5, Mona has received many accolades for her work, including being voted a top 25 EB-5 attorney in the U.S. five years in a row; Top lawyer by Who's Who International; and Top attorney of North America. Her expertise ranges from specialist business law to complicated, multi-issue federal deportation litigation before the U.S. Courts of Appeal. A part-time adjunct professor at Baruch College, Mona is also a published author, a Lexis Practice Editor and co-editor of the Trade & Invest magazine (BLS Media). Mona regularly speaks worldwide and has been interviewed by mainstream news channels, including Fox Business News and Al Jazeera, and quoted in major newspapers, including the New York Times. Mona hosts and produces the EB-5 Investment Voice Podcast series (80-+episodes). Mona is a member of the Presidential Advisory Board and Public Policy Committee of IIUSA. Mona Shah & Associates Global have been instrumental in the success of numerous projects and have raised millions of dollars in investor capital.