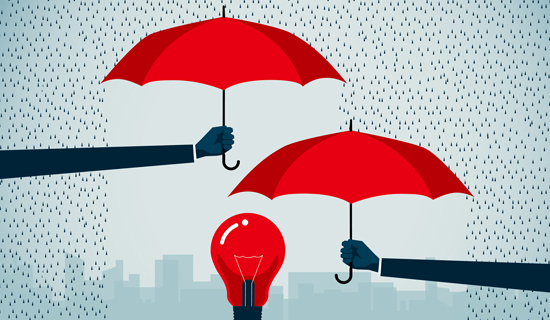 EB-5 Visa Backlogs: What Can the Indian & Chinese Nationals Do Next?
EB-5 Investment Voice with Guest Rohit Turkhud & Mona Shah
Mona Shah & Associates Global Podcast Series
Reported by Hermione Krumm, Esq.
In light of the most recent and devastating revelations by Charlie Oppenheim, Chief of the Visa Controls Office at the US Department of State, on the EB-5 visa backlog for big contributor countries, Indian and Chinese nationals may feel more than ever that the path to U.S. citizenship is fraught with thorns and thistles. Is the door to the U.S. completely closed or closing for aspiring immigrant investors from India and China? What alternative solutions are there, spanning from nonimmigrant visas to immigrant visas, for foreign nationals that wish to come to the States legally and fast? In the 81st episode of the EB-5 investment Voice series – the first and only Podcast series that focuses on the US immigrant investor visa, EB-5 and foreign direct investment, Mona Shah, Esq. invites Rohit Turkhud, Esq. of Fakhoury Global to discuss the ramifications of the EB-5 visa backlog facing Indian and Chinese nationals and the available long-term leveraging visas to beat the backlog and get to the States.
Rohit Turkhud is a 34-year veteran of U.S. immigration law practitioner with an extensive background in employment-based immigration. Rohit was a contributing author on The PERM Book and hosted a prime-time LIVE immigration show on a national network for six years.
Is EB-5 still viable for an Indian or Chinese Investor??
To briefly recap, Charlie recently shared his predictions at the annual IIUSA conference in early May of 2019 that the State Department would impose a Final Action Date for India in June or early July of 2019. The worst-case scenario for Indian-born immigrant investors is a total wait time of 8.4 years to apply for a visa. For mainland Chinese nationals, the worst-case scenario is 16.5 years for aspiring immigrants who apply today. (Please see our report on Charlie's predictions here).
The data seems disheartening. Yet, comparing to the waiting period for an EB-2 or EB-3 visa, which serves as the traditional path to residency for many Indian and Chinese nationals, the 8.4-year or 16.5-year wait is still considerably shorter. According to Charlie, Indian-born immigrants may have to wait 50+ years until an EB-2 or EB-3 visa is available.
Although some industry stakeholders might not agree with Charlie's predictions (Connor Chen, Founder of popular EB-5 Blog EB5Sir and the go-to source for Chinese EB-5 investors to get any insight on the current trends, for one, shared his dissent recently, counting 30.5 years for a visa number to a mainland-China born petitioner instead), it is unanimously agreed that for Indian nationals, EB-5 is still the quickest route, not taking into account individual capabilities, albeit for Chinese nationals, one might necessarily need to consider alternative routes.
Does submission of the I-526 petition grant your right of stay?
It is a common misconception and we get asked quite a lot on the issue of the right of stay. Let me state this in bold: filing the I-526 does not give you any right to stay and/or work in the US. In fact, an investor that is not on a valid nonimmigrant visa does not have any right to remain in the U.S. until he/she files the adjustment of status application and has no right to work in the U.S. until receipt of the employment authorization document (EAD).
Investors might be delighted to know that concurrent filing, i.e. the filing of I-526 and I-485 jointly, is part of the new draft legislation and proposed regulations. Should one or the other be adopted, one could get an EAD while their EB-5 application is pending.
Non-Immigrant Options for Indian & Chinese Nationals
H-1B Temporary Worker Visa
The H-1B visa is one of the most viable options for Indian and Chinese nationals to live and work in the U.S. While there is no quota by country for H-1B, there is a global quota, and India traditionally predominates the program—using 30% of the allotted visas.
Although there is a six-year limit for H-1B visas, the American Competitiveness in the 21st Century Act (AC21) allows for nearly unlimited extensions of an H-1B visa once the petitioner has an approved I-140 (Immigrant Petition for Alien Worker) petition. The I-140 petition must be filed within 180 days of the program electronic review management (PERM) application.
F-1 Student Visa
The F-1 student visa requires applicants to establish non-immigrant intent. However, if the individual is a bona fide student, they are allowed to file an EB-5 application without consequence. In addition, F-1 students earning STEM (science, technology, engineering, and mathematics) degrees are eligible for a three-year work permit pursuant to the availability of an extension under optional practical training (OPT), longer than the usual 1-year work authorization available to other majors.
L-1 Intracompany Transferee Visa and EB-1C Multinational Manager or Executive Visa
Like H-1B visas, L-1 visas allow for dual intent. This means that a petitioner cannot be denied a L-1 visa based on his/her intention to immigrate to the U.S. permanently. However, it is becoming increasingly difficult since 2017 to pass USCIS' stringent test on an L-1 petitioner and beneficiary's eligibility, as USCIS also recognizes foreign nationals (especially Chinese nationals)' desire to bypass the visa backlog in order to enter the U.S. more quickly.
An L1A status (for managers and executives) is valid for up to seven years. Usually after one year of the operations of the U.S. office, one may consider applying for an EB-1C visa, although a L-1A status is not a mandatory prerequisite for an EB-1C petition. One can go straight to an EB-1C if eligible, however, it is hard to get approved without a previously approved L-1A in most cases.
An EB-1C still requires sponsorship by one's employer (of course, if one is self-employed, the requirement can be discarded essentially), although no PERM labor certification is required. If your employer does not want to sponsor you for the EB-1C, then you might consider the EB-1A for Aliens with Extraordinary Abilities if its requirements can be met (quite high hurdles as well).
E-1/E-2 Visa: Treaty Trader/Investor Visa
E-1 and E-2 visas are only available to citizens of a treaty country. To utilize this route, India and China nationals have to acquire third-country citizenship (for example, Grenada) first before being eligible. Usually the visa is approved in increments of 2 years and can be extended indefinitely so long as the business is operational.
Please see my article "Alternative Route to EB-5 via E-2 through Grenada" or listen to our podcast for more detailed information on this fast path to the U.S.
O-1 Visa: Individuals with Extraordinary Ability or Achievement
The O-1 visa is available to, amongst others, entrepreneurs who demonstrate extraordinary abilities.
Visas for Specific Country Citizens: TN, E-3 and H-1B1
Canadian and Mexican citizens can utilize the TN-1 visa to enter the U.S., and Australian citizens are eligible for E-3. Singaporean and Chilean citizens can employ the H-1B1.
J-1 Visa: Exchange Visitors
The J-1 visa (for research scholars, professors and au pairs, amongst others) can be problematic for EB-5 applicants, as it limits one to 18 months in the U.S. and comes with a two-year home-country physical presence requirement, meaning that one must return to their home country for at least 24 months before changing their status. It would therefore defeat one's purpose to stay in the U.S. whilst pending the I-526 petition if immigration is the ultimate goal and EB-5 was the selected route.
International Entrepreneur Parole
An Obama era rule that has never fully taken off and is further fading away in the current administration, the International Entrepreneur Rule (IER) places a number of restrictions on a foreign entrepreneur seeking to set up their own start-up businesses. The entrepreneur can only work for the start-up, the business must have a "significant public benefit" (for example, evidence of revenue generation) and there are funding requirements in relation to the business as well.
On May 25, 2018, DHS proposed to eliminate the Rule, which marks its sunset.
B-1 Visa: Temporary Business Visitor
Aspiring EB-5 investors should be careful about entering the U.S. on a B-1 visa, as it is intended for visitors traveling on business. The B-1 visa does not allow one to work for anyone other than the petitioner's foreign employer, and the maximum stay in the U.S. is six months.
Please see the link below for access to the podcast episode: https://mshahlaw.com/backlogs-what-do-indian-and-chinese-nationals-do-next-featuring-rohit-turkhud/.
About the Author:
Hermione Krumm, Esq. is an associate attorney with Mona Shah and Associates Global. Hermione's practice focuses on corporate and securities matters for issuers and developers seeking financing under the EB-5 program. She writes and comments frequently on current business and immigration issues. Her articles have been published by LexisNexis, ILW, EB-5info, EB-5 Supermarket, etc. Hermione received her LL.B. (Hons) from the University of Manchester School of Law (UK), and obtained her LL.M. from Cornell Law School. Hermione speaks fluent English, Mandarin and Cantonese.