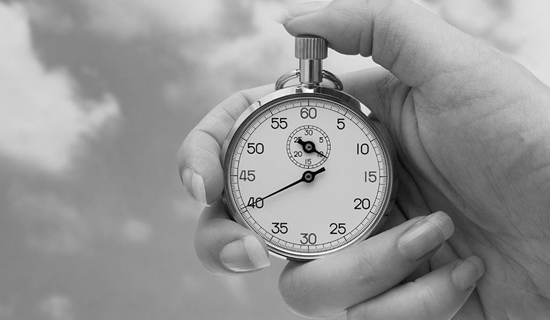 What's Taking So Long? Industry Leaders Request Answers on EB-5 Adjudication Delays
By Anand G. Sinha, Esq.
As Mona Shah, Esq. pointed out on this blog on May 29, 2019, the United States Citizenship and Immigration Service (USCIS) had drastically its processing times for I-526 petitions from the initial range of 21 to 29 months to 29 to 45 months. The post can be found here.
As a result of increased information sharing and continued advocacy by our firm and other EB-5 industry leaders, Invest in the USA (IIUSA), the national membership=based 501(c)(6) trade association for the EB-5 Regional Center Program, and of which MSA Global serves on the leadership committee of, has shared a copy of the letter addressed to Kenneth Cuccinelli, Principal Deputy Director of USCIS, regarding the recent surge of EB-5 adjudication delays. The Letter can be found in its entirety below.
Notable excerpts from this letter include:
"We write to you to express our concern about the recent surge of the adjudication delays with regards to the Form I-526.…Our analysis (enclosed) found that the processing time of adjudicating I-526 petitions in the Immigrant Investor Program Office (IPO) recently experiences a significant 32% to 60% surge within one month. Additionally, in a year-over-year comparison, the estimated I-526 processing time in May 2019 almost doubled from May 2018.
It is our understanding that the IPO has received "additional resources" to increase the productivity for adjudicating I-526 petitions in FY2018…."
"The delays in completing Form I-526 adjudications leads to disruptions in the business for the Eb-5 community that facilitate capital investment from qualified I-526 petitioners ("Investor") which support local economic growth in American communities."
Alongside IIUSA, MSA Global will continue to tirelessly ensure that USCIS has greater transparency to allow investors and their families, developers, regional centers, attorneys, and all those negatively affected by the adjudication delays to gain some understanding of where they stand in the cue.
About the author:
Anand G. Sinha, Esq. is an associate attorney with Mona Shah & Associates Global. As a seasoned business immigration attorney, Anand's practice focuses on assisting EB-5 clients with intricate and detailed source of funds and path of funds issues. Anand is an ardent writer and has authored articles for Thomson Reuters Immigration Briefings series, immigration blogs, and practitioners' manuals. He is a 2013 graduate of Hofstra University School of Law where he received his Juris Doctorate degree. He also received his Master of Arts in Public Policy and his Bachelor of Arts in Political Science from Stony Brook University, in 2010 and 2009, respectively. He is conversant in Hindi and Gujarati.